Misbah-ul-Haq to replace Dean Jones as Islamabad United Head Coach:
Pakistan cricket team's head coach and chief selector, Misbah-ul-Haq is also expected to become Islamabad United's head coach after Dean Jones got sacked from the role. No official statement has been made by the Islamabad United about Misbah-ul-Haq's appointment as the new head coach but the reports suggest that he has been on board with them for a while.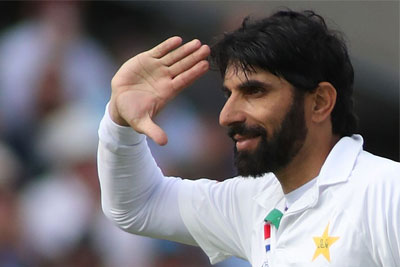 He coached them to the Pakistan Super League title twice in four seasons, but Islamabad United have decided to part ways with head coach Dean Jones.

(?: @ProfDeano) pic.twitter.com/jtZQ1pBntA

— ESPNcricinfo (@ESPNcricinfo) November 6, 2019
The unrest caused by Misbah-ul-Haq's appointment as Islamabad United head coach:
The other five PSL franchises have shown unrest and raised objections regarding Misbah-ul-Haq potentially having multiple roles. The Pakistan Cricket Board (PCB), who had earlier showed their resolve to form a policy against holding multiple jobs in the same set-up, had now agreed to Misbah-ul-Haq having multiple jobs.
The Pakistan Cricket Board (PCB) is under pressure by the other PSL franchises to discuss the issue regarding Misbah having multiple jobs inside the organization and also regarding his presence in the dressing room as Islamabad United's head coach.
The Pakistan Cricket Board (PCB) chairman Ehsan Mani removed chief selector Inzamam-ul-Haq and Islamabad United's spin coach, Tauseef Ahmed, who was also a part of the national selection committee, because of a potential conflict of interests.
The Pakistan Cricket Board (PCB) had allowed Pakistan's former head coach, Mickey Arthur and bowling coach, Azhar Mahmood, who was also Karachi King's head coach and bowling coach respectively, to take up dual roles. When Ehsan Mani took over as Pakistan Cricket Board (PCB) chairman he went down against both of them having multiple roles.
Dean Jones confirmed his sacking on Twitter. He had been Islamabad United's coach for all four previous editions of PSL, where he led them to win the title twice. Dean Jones expressed his disappointment about the decision but he thanked everyone for their support throughout his four years stint.