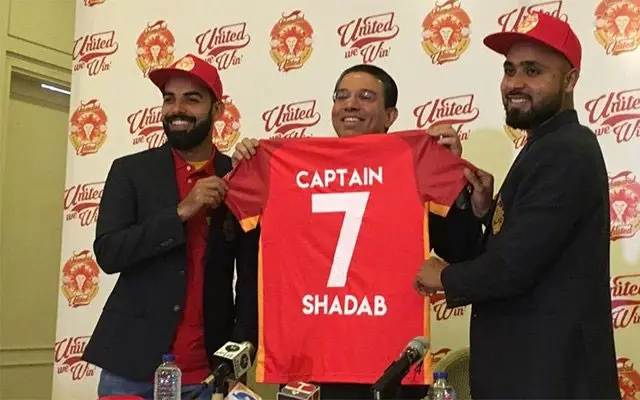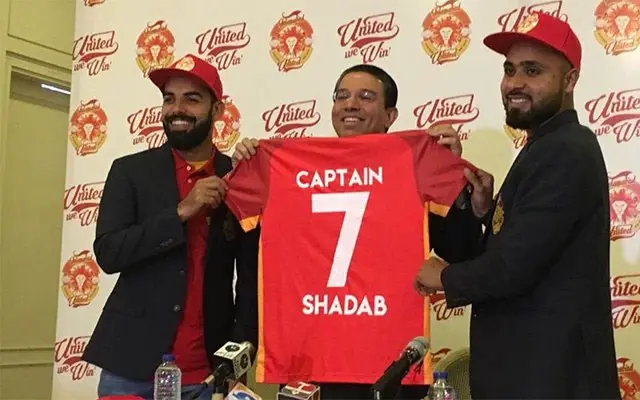 The 21-year-old all-rounder, Shadab Khan, has been named Islamabad United's captain for the upcoming edition of Pakistan Super League (PSL). Shadab is the youngest captain in PSL history so far. Faheem Ashraf will be playing the role of vice-captain.
Islamabad United has won the first and the third edition of PSL, and it is the only team to have won the title of the tournament twice. Misbah-ul-Haq, the captain who secured them the title twice, returns to the team as a coach and United's previous coach Dean Jones will be at Karachi Kings' side for this edition.
Shadab Khan has said that he will try to learn as much as he can from this opportunity. Shadab Khan said in a press conference: "It is an honor for me to lead a side which has won two PSL Trophies and I would like to thank Ali Naqvi[UNITED owner] for this opportunity. I hope to learn as much as I can from this opportunity and hope that I will live up to the expectations they have of me."
"I know what it takes to win the PSL, and working with Misbah bhai I am sure that we can challenge for the trophy again,"
This year all 34 matches of Pakistan Super League (PSL) will be played in Pakistan. Karachi, Lahore, Rawalpindi, and Multan are the four cities that will serve as a venue for the competition.
United owner Ali Naqvi said: "Our aim has always been to promote and groom young talent from Pakistan. We also want to groom them in leadership roles. Hence we have unanimously decided to make Shadab khan the captain of Islamabad United.
"The flame yellow in our away jersey represents our unity with other cities of Pakistan. Our focus is on National unity, you will also see it in our training kit launch".
Shadab was named the vice-captain of United in the fourth edition of the PSL last year.
The youngster has represented Pakistan in 5Tests, 43 ODIs, and 40 T20Is so far. He made his debut in March 2017.
#ISLU presenting the youngest @thePSLt20 captain in history continuing our tradition of promoting young Pakistani talent.

Congratulations @76Shadabkhan #UnitedWeWin #HBLPSLV pic.twitter.com/vLa1Mzo302

— Islamabad United (@IsbUnited) January 26, 2020