In The first matches of Pakistan in U-19 Asia cup turned out to be one hell of a match. Their performance lacked consistency. They were bowled out in 19.4 overs managing to make only 78 runs.

The match began on 5th September 2019 in Colombo by Pakistan winning the toss and electing to bowl first. Pakistani bowlers restricted Afghanistan to 162 runs, Amir Ali and Fahad Munir both getting three wickets each.
Afghanistan started off with a good performance but couldn't maintain the wickets under pressure. The opening batsmen scored, but sadly after them, they lost their middle order in no time.
The fast bowler Naseem Shah gave a great performance in slowing things down and giving two maidens but unfortunately, he could just manage a single wicket.
The second part of the innings was truly disappointing when Pakistan U-19 team started to bat. They lost 5 wickets without even scoring a half-century. The opening batsmen were clearly struggling in the pitch and couldn't score anything. Afghani bowler Shafiqullah Ghafari got three wickets whereas Noor Ahmed, Fazal Haque, and Abdullah Taniwal rest shared 2 wickets each, in bowling out the Pakistan team.
The man of the match award was given to Shafiqullah Ghafari the new and young leg break googly bowler, for getting three wickets in just 4 overs.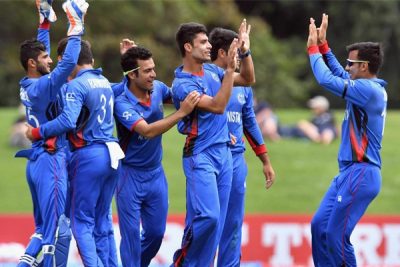 Scores in brief:
Afghanistan U-19: 162-9 in 46 overs Batsmen: Sediqullah Atal 29, Rahmanullah 27; Bowlers: Fahad Munir 3-23, Aamir Ali 3-34
Pakistan U-19: 78 all out in 19.4 overs Batsmen: Mohammad Irfan 19, Rohail Nazir 16; Bowlers: Shafiqullah 3-15, Noor Ahmad 2-12)
The next match is scheduled to take place in Moratuwa on 7 September with India. Hopefully, Pakistan will learn from their mistakes and win this match as it decides the chance of them playing the U-19 final.