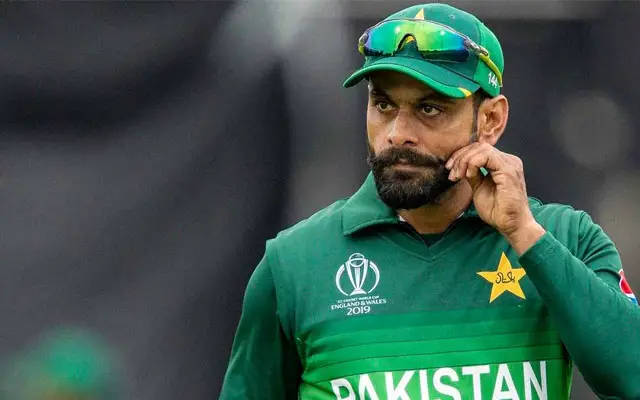 Mohammad Hafeez Talks with Media:
Veteran Pakistan cricketer, Mohammad Hafeez played a key role alongside Babar Azam in the 2nd T20I against Bangladesh. Hafeez and Shoaib Malik were recalled for the 3-match home T20I series against Bangladesh.
Hafeez played an unbeaten inning of 67 runs from 49 balls with 9 fours and a six as Pakistan won the 2nd T20I by 9 wickets. The 39-year-old said after his innings in Lahore: "It was a superb opportunity for me to represent Pakistan again and contribute in getting Pakistan a winning momentum," said Hafeez after his unbeaten 67 off 49 balls in the second T20I. "There was one required missing part in the team and that is exactly what I am trying to cover.
"I am really happy the way Shoaib Malik played a magnificent inning on a difficult situation and the pitch and won a game for Pakistan, and that was something to learn from. So today with my innings, I am more than happy to be able to help Pakistan win a game.
"There was a lot going in mind but I kept on backing my experience and my preparations and waiting for the opportunity. I was positive all the way and during the time never let my thought process go negative."
Hafeez believes that individual performance is what helps your team to win matches and he is glad that this time it was his contribution that brought victory to his team.
"My return is being painted as a comeback, which for me was an opportunity to come with a more focused mindset," Hafeez said."To me, performances are what help your team to win and I am more excited than ever that my contribution has played a key part, as a match-winning innings similar to Malik the other day."