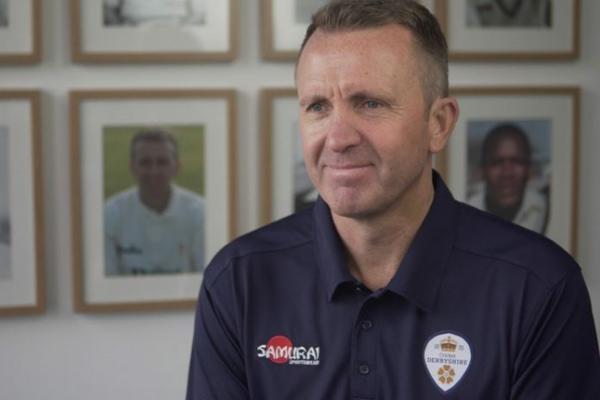 PSL 2020: The former English bowler, Dominic Cork, has given a u-turn to his previously announced plan which concludes his never wanting to come to Pakistan and changed this by denouncing a comeback for Pakistan Super League fifth edition.
Dominic who is England's commentator will be coming to Pakistan as a member of the commentary panel for PSL 2020. He will be in Pakistan 10 years after 2009. As the fear of attack on the Sri Lankan Cricket team back in 2009 had eaten away International Cricket from Pakistan so many players and officials at that time were neglecting to come to Pakistan. Dominic was one of them who at back said that he will never come to Pakistan.
"I won't be coming back here while I'm still living. I don't think international teams should come back to this country, whether it's 10 or 20 years."
After seeing opened doors of security in Pakistan and after a warm welcome to international crickets, Dominic has announced his decision coming back to Pakistan. He is super excited to be a part of HBL PSL 2020.
"A strong t20 league, that has some of the most talented and exciting homegrown players. Excellent overseas players too. I'm also looking forward to the big crowds. It should be a fantastic tournament," Domini Cork tweeted.
A strong t20 league, that has some of the most talented and exciting home grown players. Excellent overseas players too. I'm also looking forward to the big crowds. Should be a fantastic tournament. https://t.co/YuesNqUC0Y

— Dominic Cork (@DominicCork95) February 15, 2020
Also, read: