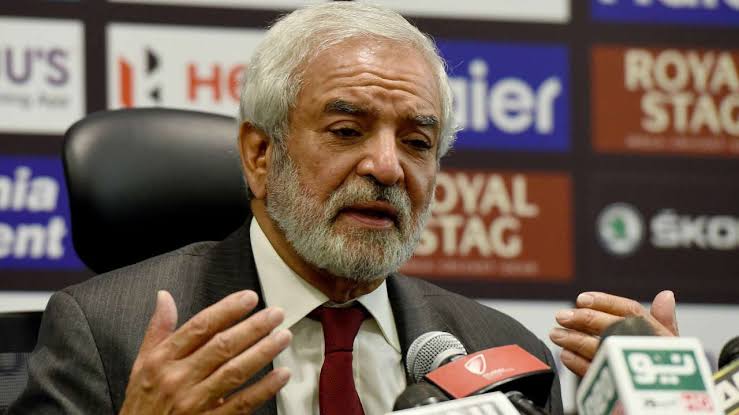 Pakistan vs India: Ehsan Mani, the chairman of Pakistan Cricket Board (PCB) disclosed that they proposed India for a bilateral series a few times ago, but they denied as they involve politics in the game as always and we want to keep cricket and politics apart.
India and Pakistan have always been two rival nations since their birth. In recent days, the fastest of all speedsters, Shoaib Akhtar, proposed an idea of holding a bilateral series between the arch-rival on account of raising the funds for COVID-19. He got criticized by many Indians that series at this time ain't a good option and it must be a joke. He also listened to comments like "BCCI have enough money, they cannot make much of a three-match series".
Ehsan said that PCB have suffered huge losses but at the moment, they are not thinking of any bilateral India vs Pakistan series as the neighbors have always turned them down. He said that they don't need India to survive in Cricket.
Last time when India and Pakistan faced each other in a bilateral series was an era of 2012-13 when Pakistan won the series. Since then, the rivals have faced each other only in events organized by ICC.
Keeping Shoaib's proposal under consideration, Ehsan said, they can overcome the financial crisis without India's help.
"We have suffered losses but they (India) are not in our thinking or planning. It is like a Pie in the Sky situation. We have to live without them and we don't need them to survive. I am clear if India doesn't want to play we have to plan without them. Once or twice they have made promises to play against us but pulled out at the last moment," Ehsan Mani said in a podcast released by the PCB's media department.
"Right now we play against them (India) in ICC events and Asia Cup and that is okay because we are interested in playing cricket. We want to keep politics and sports apart," he added.
Also, see;