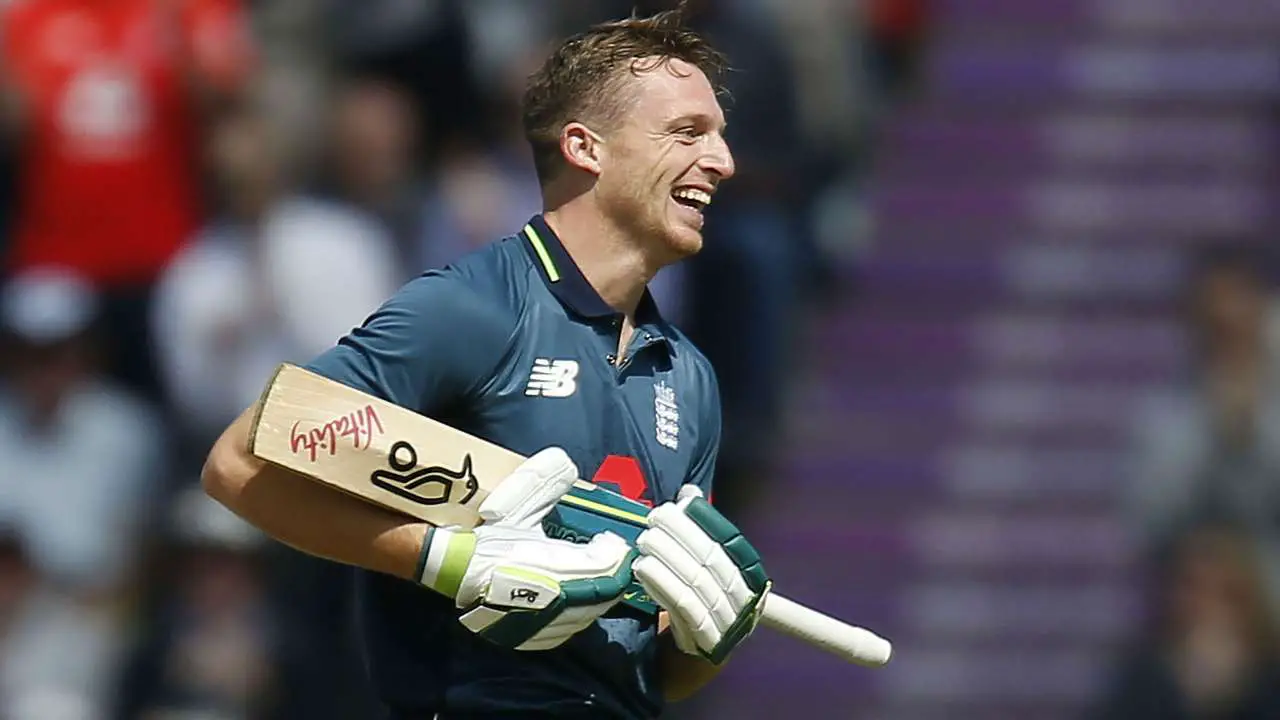 England's wicket-keeping batsman, Jos Buttler, has come forward to help unprivileged and needy people affected badly by Coronavirus pandemic. He has sold his ICC World Cup 2019 (ICC WC19) jersey for £65,100 which attracted 82 bids.
Bidding on Jos Buttler's #CWC19 shirt closes in less than 9 hours if any high rollers fancy a flutter. All for a good cause: https://t.co/UFaOz72pFI

"It's a very special shirt. But it takes on extra meaning with it going to an emergency cause" https://t.co/XzX8C3fodZ pic.twitter.com/OUTSMy8Uj6

— Vithushan Ehantharajah (@Vitu_E) April 7, 2020
The sale of his jersey he wore in ICC WC19 has gained an amazing response. To raise Coronavirus funds to the government, many cricketers have taken part in a notable donation.
I'm going to be auctioning my World Cup Final shirt to raise funds for the Royal Brompton and Harefield Hospitals charity. Last week they launched an emergency appeal to provide life saving equipment to help those affected during the Covid-19 outbreak. Link to auction in my bio. pic.twitter.com/ODN9JY4pk1

— Jos Buttler (@josbuttler) March 31, 2020
Jos Buttler, who has sold his jersey for Coronavirus funds, scored a brilliant half-century for England against New Zealand in ICC WC19 final. He scored 59 runs and then 7 of 3 balls in a super-over by contributing well to England's victory.
Last week, Jos put his special jersey for sale on eBay which attracted around 82 bids and was sold for £65,100 which was highest among various parts of the world.
After the auction, he revealed that the jersey he wore in ICC WC19 holds a special place in his heart and life.
"It's a very special shirt but I think it takes on extra meaning with it being able to hopefully go to the emergency cause," he said as quoted by Cricket.com.au. 
Also, see: