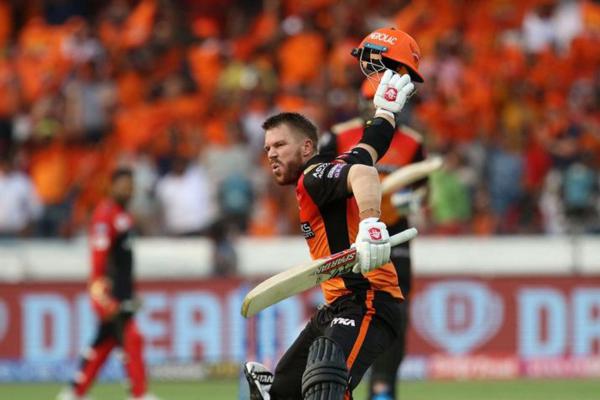 David Warner, one of Australia's destructive batsmen in the shorter format has earned a lot in terms of success in the Indian Premier League (IPL). Being one of the major reasons why his franchise, Sun Risers Hyderabad (SRH) measured orange caps in 2016.
The cash-rich league, Sun Riser Hyderabad's David Warner has knocked 848 runs in 17 games with the help of nine fifties in the year when SRH won their maiden title of winners.
IPL, that along with other leagues and cricket series has been called off temporarily, will go-ahead despite COVID-19 fears behind the closed even with or without all the players as revealed by Sourav Ganguly.
Absence of the international stars can be a massive loss for other franchises but SRH is going to be lucky as the manager of Australian David Warner has denounced that David Warner will be there to play the thirteenth edition of IPL if it will go ahead.
"If the IPL is on, David Warner's planning on going. If things change dramatically, which can happen in the space of an hour, the answer is you change your mind," Warner's manager James Erskine said as quoted by The Age.
There is still no other news regarding the participation other than David Warner of more foreign stars as COVID-19 fears and outbreak have been on the nerves of spectators and government.
Also, see: