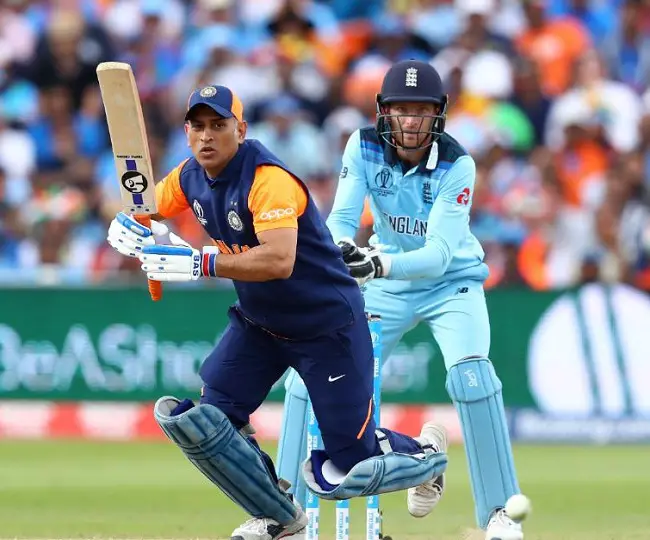 Ben Stokes' book, On fire, grabbed special attention as the excerpts opining about India's performance against England in the semifinals in the ICC World Cup 2019 got viral.
The fans and the experts had highly misused and twisted Ben's words and wrote what he himself did never write. People mentioned that Ben wrote regarding India's deliberate win over England to conspire against Pakistan. However, Ben has totally denied saying that one will never find such words in his book. Pakistani cricketers such as Waqar Younis and Abdul Razzaq supported Ben's never existing statements regarding World Cup 2019 over which Indian former cricketer, Aakash Chopra has made a comeback saying 'Sharam not found'.
He just meant to share the day he experienced as bizarre from India's side who performed really worst and lost the match.
"MS Dhoni showed no intent to win the game against us, Arguably the way MS Dhoni played when he came in with 112 runs needed from 11 overs was even stranger. He appeared more intent on singles than sixes. Even with a dozen balls remaining, India could still have won," Ben Stokes writes in his book.
"The way Rohit Sharma and Virat Kohli played was mystifying. I know that we bowled brilliantly well during this period, but the way they went about their batting just seemed bizarre. They allowed their team to get so far behind the game. They showed no desire to put any pressure back onto our team, content instead to just drift along, a tactic that was clearly playing into our hands." Stokes added, who played a key role in England's successful World Cup campaign.
Aakash Chopra said that Ben Stokes might mean to discuss the bizarre performance of the partners on field, however, he never mentioned that India lost deliberately to kick Pakistan out.
World Cup 2019: Aakash Chopra slams ex-Pakistani cricketers for their comments on India vs England
"I am wearing a T-shirt which says Sharam (shame) not found. Think a little and have some shame. Waqar Younis, despite being the brand ambassador for the ICC, gave a statement during the World Cup that India threw the match away on purpose. I mean seriously," said Chopra.
"It is understandable if the partnership between Virat Kohli and Rohit Sharma didn't make sense to Stokes or if he was confused by Dhoni's approach towards the end. But he never said that India deliberately lost the match."
The former Indian cricketer mentioned that it was more important for India to win the game and people shall not think like that as it was the only game in the group stages that India lost in World Cup 2019.
"Former Pakistani cricketers are openly saying that India lost deliberately and ICC should fine them. How can you think like that? It was more important for India to top the group at that time. India only lost one game in the group stages and that happened to be that game against England," he added.
Also, see: