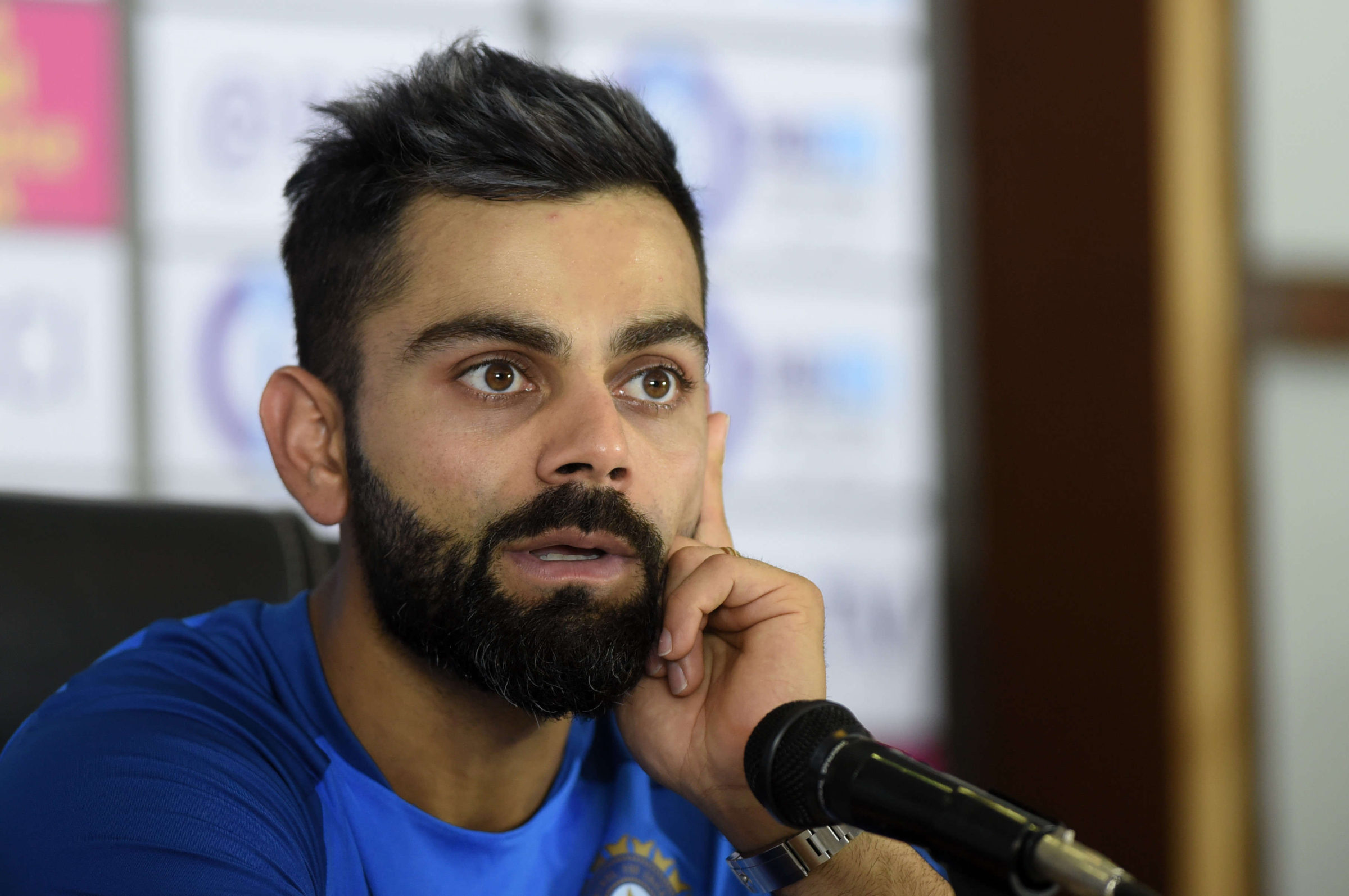 The Indian skipper, Virat Kohli, has become the only cricketer to feature in the top 10 moneymakers during the Coronavirus lockdown via Instagram's sponsorship posts.
The lockdown, that almost took place during March is still going on and meanwhile, in the duration of three months, Virat Kohli has earned 3,79,294 pounds via Instagram sponsorship posts.
However, Christiano Ronaldo, the well-known football player, has topped the list with 1.8 Million pounds from 14 March to 14 May. The other sportsmen that have been featured in the top 10 lists include Messi, Neymar, Shaquille, David Beckham, Zlatan Ibrahimovic, Dwayne Wade, Dani Alves, Anthony Joshua with the earnings of 1,2 Million, 1.1 Million, 583,628 pounds, 405,359 pounds, 184,413 pounds, 143,146 pounds, 133,694 pounds, 121,500 pounds respectively.
Virat Kohli becomes the only cricketer in top 10 earners list during lockdown via Instagram
Virat Kohli has caught a spotlight as before featuring in top 10 Instagram earners amidst the lockdown, he has become the only cricketer to occur in the Forbes list of top 100 money-makers sportsmen.
He has earned an estimated amount of $26 Million in the last year out of which $2 Million belongs to his personal rewards and achievements winnings.
The tennis star, Roger Federer topped the Forbes list with the earnings of $106.3 Million. After him, the soccer stars, Christiano Ronaldo ($105 million), Messi ($104 million) and Neymar ($95.5 million) and American basketball player LeBron James ($88.2 million) are below Federer in the list.
It is to be noted that Ronaldo, Messi, and Kohli are the only three players to be featured in the top 100 Forbes list and as well as Instagram's top 10 highest money-makers list.
Kohli has been a tremendous skipper as he puts all of his efforts on his players and digs the most out of them. However, his captaincy is suffering a bit as he has failed to make in the final stages of the mega-events several times.
Also, see: