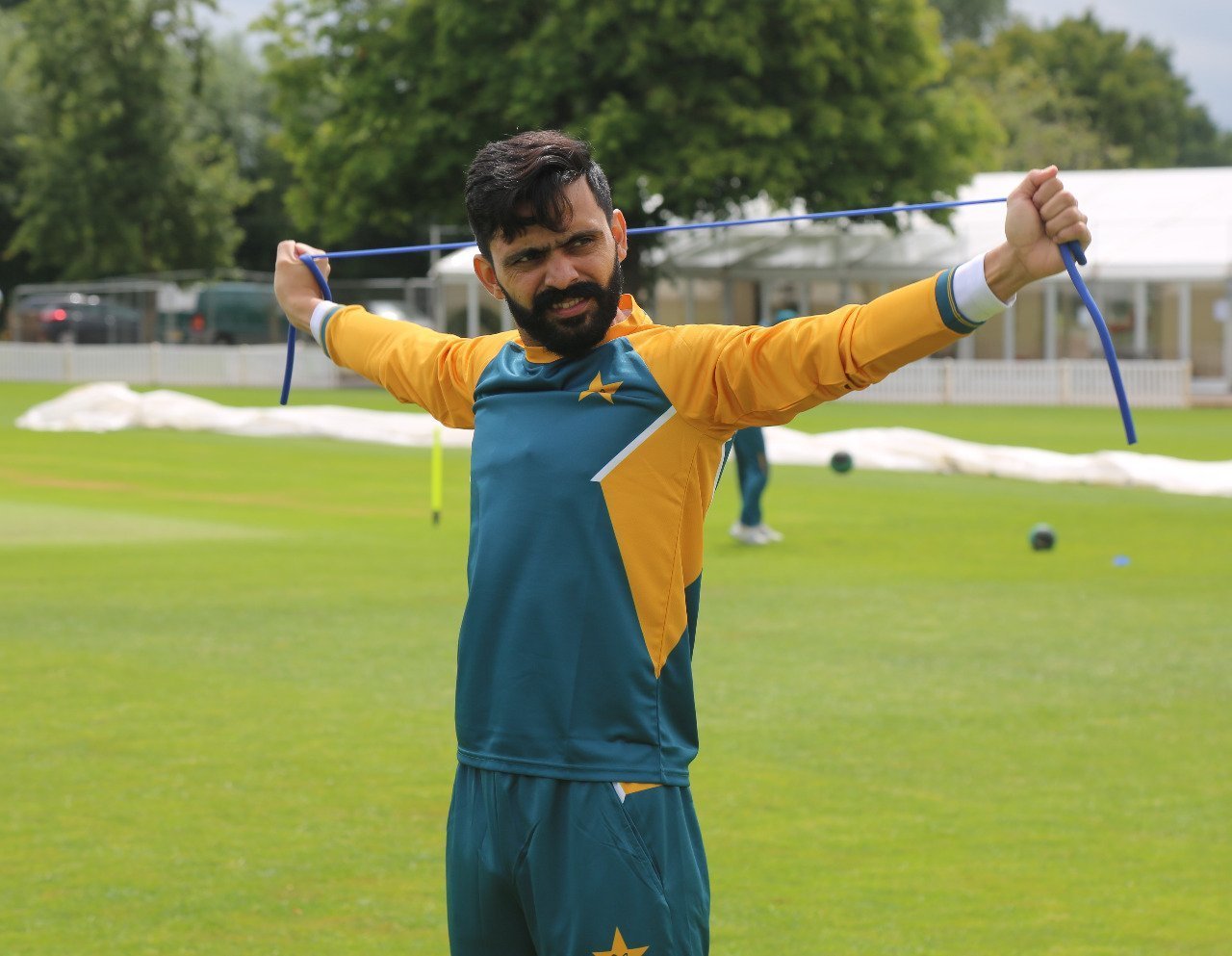 After Fawad Alam has been featured to bat at number six for the second test going on at Southampton, the player must have to perform. As he holds a sound record in List-A and first-class cricket, everyone's expectations are far beyond limitations from the player. Fawad, who was deprived of international cricket for as long as eleven years, is now finally in the playing XI.
He will be batting at number six and his fan following prays for him to score sufficiently or selection might be disappointed as he has got a chance after straight eleven years.
Earlier, he had been chosen in the 29-men squad and after being tested COVID-19 in all rounds of the test, the player was fortunate to practice and joining warm-up sessions at Worcestershire with the 20 players to get featured in three-match T20 and Test series against England. Despite all these, he was still not chosen in the playing-XI for the first test against England.
Will Fawad Alam's career diminish if he fails to score against England?
The world spoke in his favor and raised queries that why Fawad isn't eligible to meet PCB's selection criteria. Earlier, in 2019, he was chosen in Pakistan's 16-men squad to play test matches against Sri Lanka but later, he got disappointed once again as the board did not give him the chance to play.
Fawad has been inducted in replacement of Shadab Khan who was more dominant in his batting rather than delivering his original form, bowling. The professional leg-spinner was given only 11.3 overs in the first test and it grabbed the attention of many as Pakistan is playing with only two spinners.
PCB's selection criteria are out of following's understanding as it usually gives the chance to those who are not scoring for a longer span and those with marvelous stats are often ignored. Asad Shafiq, who has got a bit poor stats from the last eighteen tests, is continuous to play the format. Also, Azhar Ali as a skipper has not achieved a milestone for so long.
Also, see: