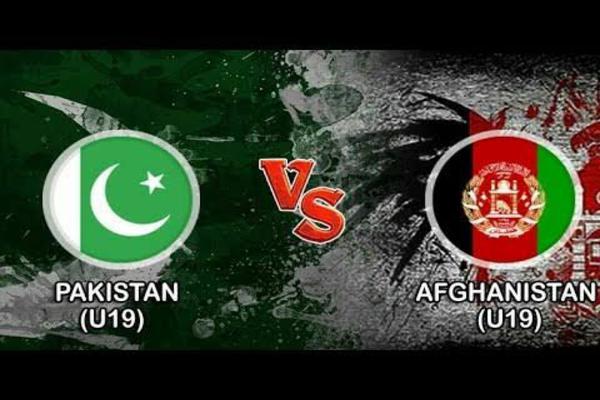 The dominated U19 players of Pakistan has performed exceptional throughout the ICC U19 World Cup and has bowled out the Afghanistan side on Friday, quarter final, by their attacking bowling which has driven Pakistan to the semi-finals of the mega event.
The bowling attack of Pakistan has been exceptional today and demolished Afghanistan's batting line-up at the score of 189.
While batting first, Pakistan set a score of 190 on the loss of four wickets in 41.1 overs for the opponents.
Afghanistan began with a good start with their batsman  Ibrahim Zadran and Farhan Zakhil scoring 41 runs together on the opening partnership. Zakhil scored highest 40 runs off 55 balls comprising with seven boundaries.
In latter times, they started losing the wickets one after one.  Rahmanullah (29) and Abid Mohammadi (28) were the other two scorers in the middle-order. Abdul Rahman scored 30 runs, in the end, to somehow drift the score of the team.
When it comes to Pakistan, almost every player has given performance. Huraira with the bat was awesome and played a knock of 64 runs on 76 balls. Fazal with the ball was exceptional and did a bowling spell for the sake of three wickets conceding only 37 runs. Abdul Rehman ended up with two wickets. In short, the every player contributed for driving Pakistan to the semi-finals.
Read: