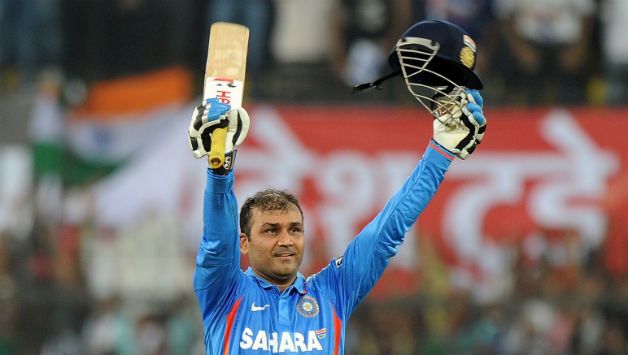 Rashid Latif, the former wicket-keeper of Pakistani squad, thinks that Virender Sehwag could have crossed 10,000 runs easily if he was the part of another team than India.
The veteran has spent much part of his life under the captaincies of Sachin Tendulkar and Rahul Dravid. He had a brilliant stat of 8,586 Test runs in 104 tests and comprises of 32 half-centuries with 23 tons. Latif thinks Sehwag could have easily crossed the milestone of 10,000 runs being a part of any other country.
Latif, who played 37 Tests and 166 ODIs, has termed Sehwag as a "fearless character" who got dominated over the opponent bowlers without fear and hesitation. Players when used to came to bowl the veteran, were always wary of him.
Back in 2004, Sehwag became the first Indian to smash triple ton in the test format against Pakistan in Multan. He, then against South Africa, recorded another triple test century which is still considered as the highest test score hit by any Indian player till yet.
If played for another country, Sehwag could have crossed 10,000 trouble-less runs: Rashid Latif
"He used to play to dominate. We are used to openers who were a bit circumspect at the beginning, gauging how the pitch is, who the bowler is whether (Glenn) McGrath, Brett Lee, Wasim Akram, or Shoaib Akhtar.
But Sehwag was someone who feared none. He was an impactful player, had a great influence in his team and players like him succeed in world cricket," Latif was quoted as saying in a Youtube show called Caught Behind.
"Sehwag's record speaks for him. He has 8 thousand plus runs in Test cricket. He is someone who has always remained under the shadows of other players. He played with Sachin, played with Rahul, and remained under their shadow. If he was playing for any other country then he would've easily crossed 10 thousand runs, only one and a half thousand runs were remaining," he added.
Also, see: