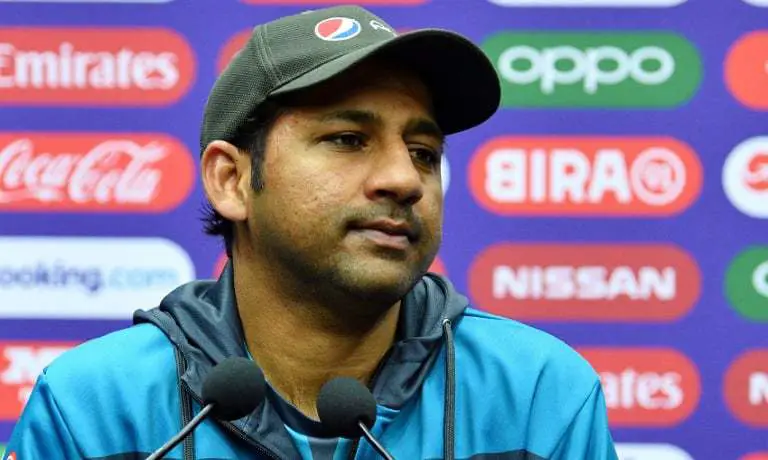 Sarfaraz Ahmed, the former Pakistani captain, was the part of a Ramzan transmission game show on a channel along with Adnan Siddiqui, a veteran actor, and a few other actors.
Adnan mocked Sarfaraz's accent and way of speaking. Later, the video got viral over which Sarfaraz's fan has come forward to defeat their national hero.
Shame on you Adnan Siddiqui. You shouldn't have make fun of his tongue. First of all he is Hafiz e Quran. secondly he was the captain of Pakistan Cricket team. so give him respect.. pic.twitter.com/1aW8i4Zud4

— Nida Hussain 🇵🇰 (@Nida__Hussain) May 6, 2020
#AdnanSiddiqui u must apologize from our national hero. U r a hypocrite. Show courage and say sorry to our national pride captain surfaraz, in person and publicaly as well

— anwaarmohyuddinahmed (@Anwaarmohyuddin) May 7, 2020
#AdnanSiddiqui You need to first learn how to deliver the dialogues. We don't even consider you a serious actor so please stop picking on national heros on National TV. I think you have already learned your fan followings after this! Woh boltey hain na "Jitney ho Utna he Raho."

— AK (@AK47319026) May 7, 2020
This was too low by Adnan Siddiqui, as low as Amir Liaquat was with Adnan Siddiqui.pic.twitter.com/bh3gRqL4c4

— Yasir please stay at home Khan (@khanyasir76) May 7, 2020
Sarfaraz Ahmed has faced such mocks earlier as well. Earlier, when the performance of the Pakistan Cricket Team was down, a man stopped him making a video while the former skipper was with his son and called him a fat pig evaluating his fitness level. Although before that, the whole nation was making fun of him but once the video went viral, Sarfaraz south respect of the whole nation, and everyone stood in his respect.
Sarfaraz is undoubtedly a man with a big heart. He has won many hearts by his kind nature. He is always aggressive on the field and the times when he used to do captaincy on the team, players were really quick and gave their temperament to the opponent as he kept on speaking behind the stumps. However, just on the behalf of a few bad performances, PCB took a fast decision and sacked him off the role of all the formats and he was sadly removed from the national squad.
A few bad performances made the new management forget about Sarfaraz's services. He won the title of winning U19 World Cup and ICC Champions Trophy 2017 as a skipper and he was the man who took Pakistan Cricket Team to number one spot in ICC T20 rankings. Under the new management, Pakistan has now swept down to the fourth spot.
Also, read: