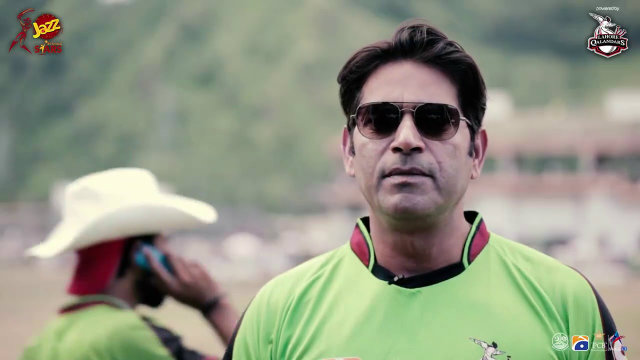 Aqib Javed, the former Pakistani bowler, has always spoken against the arch-rivals India and has found himself under hot waters. Recently, match-fixing has been a serious issue in Pakistan and many former cricketing bodies have revealed their former fellows as "culprit".
Aqib thinks that the den of the match-fixing is in India. Although he has vocalized his voice against match-fixing going on in the game, this time, he has made a big statement.
The former pacer's career had been suppressed under the names of Wasim Akram and Shoiab Akhtar. He has not served Pakistan for so long but when he played, he made it sure to become the younger bowler to have ODI hat-trick. When Aqib Javed was 19, he took an ODI hat-trick against India and became the youngest bowler to do so. His record is still been considered.
Recently, in an interview, he said that as several questions have been raised on IPL, Indian authorities shall face the reality that match-fixers fix a match on a very large scale in India.
"Questions have been raised about the IPL and I think the den of this match-fixing mafia in India. Those who blow the whistle against match-fixers hurt their own careers," Aaqib told a television channel.
Keeping under consideration the inner politics of Pakistan's board, PCB, he thinks that PCB shall not give another opportunity to the culprits.
"These things encourage those who have been involved with match-fixing," he said.
Den of the match-fixing mafia is in India: Former Pakistan pacer Aqib Javed
Aqib Javed also revealed about the death threats he received from anonymous players after he denied to be a part in match-fixing. He told how the players underperformed on purpose to degrade their country for fixing including Singer Cup.
"The team had great potential back then and yet they were seen underperforming in many events, including the Singer Cup," the former player said.
Also, see: