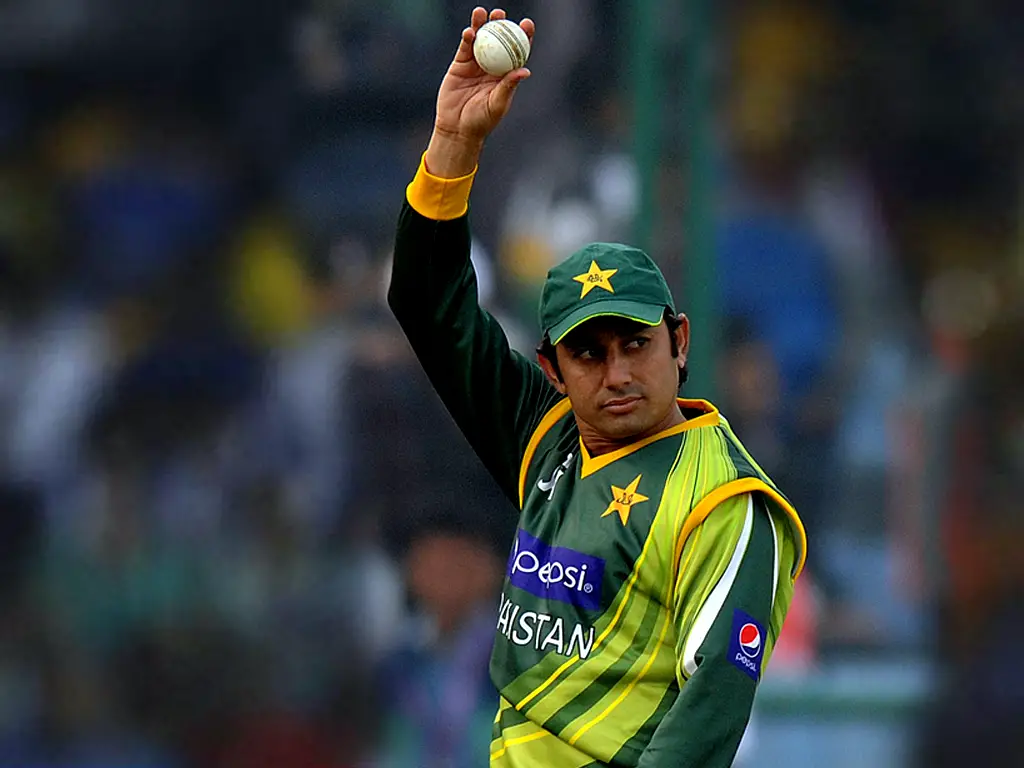 Saeed Ajmal, the finest former leg spinner with perfect bowling abilities from Pakistan, also known as "Jadugar" has recalled his best knock with the bat that turned into an aggressive and he wanted to smash James Anderson's head.
Saeed scored his first and last half-century against England at Edgbaston. Most of the Pakistani and Indian players are unaware of how to speak English in the flow. Saeed at that time was one of them.
He has recalled when James Anderson, England's bowler, came to him on the crease and asked if he is ready to face his aggressive bouncers. Saeed Ajmal, unaware of English, told him he has not got him. The combat began.
Anderson, when got his overs, bowled over his head. Ajmal being inexperienced of batting tricks got troubled. Then the ball came to his bat and he went for his shots where he smashed a fifty and told his fellow how badly he wants to smash Anderson's head.
"When they [England] took the new ball, Anderson came up to me and said 'Are you ready for bouncers?' and I told him that I don't know English. I thought he is joking since I am a tailender and he would probably bowl straight and get me out," said Ajmal in a YouTube video.
"But they fired a barrage of bouncers at me. When I got hit by six or seven bouncers, I told Zulqarnain [Haider] that I want to smash Anderson's head with my bat. Then I decided to go for my shots. I tried to step out of my crease and hit a couple of bouncers. Then the ball started coming on to my bat and I ended up with a fifty." he added.
Also, see: