BCCI says No Pakistani players for World XI and Asia XI:
BCCI has made it clear that no Pakistani players will be playing the match between World XI and Asia Xi.
Bangladesh Cricket Board (BCB) will be hosting two T20 matches between the Asia XI and the World XI in March next year. The two matches have received the international status by the International Cricket Council (ICC).
The situation has been quite tense between Pakistan and India, the two traditional rivals, ever since Pakistan Cricket Board (PCB)'s chairmen, Ehsan Mani regarded India as a more dangerous country than Pakistan.
Pakistan and Bangladesh were to play 3-match T20I series and 2 Test matches next year but the tour was thrown in doubts after BCB agreed to play the T20Is in Pakistan, but proposed to play the Tests at a neutral venue.
"I have been around with the ICC for a long time. I know the way it works. They will have to prove Pakistan is not safe. We think it's safe, and we've shown the world it's safe." Look at what happened in Christchurch, and incidents can happen in Australia and England, and all around the world. India is at present in far greater turmoil from a security perspective than Pakistan is." Ehsan Mani said.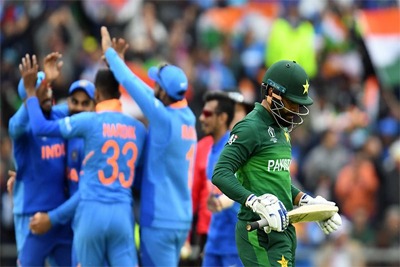 BCCI Joint Secretary Jayesh George's statement:
BCCI Joint Secretary Jayesh George has said that no Pakistani players will be playing in the two T20s between Asia XI and World XI.
"What we are aware of is that there will be no Pakistan players in the Asia XI. That is what the message is, so, there is no question of both countries coming together or picking one over the other. Sourav Ganguly will decide the five players who will be a part of the Asia XI," Jayesh George said to IANS.