Bangladesh will play T20I series first, will decide on Tests later:
After Pakistan Cricket Board (PCB) chairman Ehsan Mani's statements in a press interaction yesterday, Bangladesh Cricket Board (BCB) has finally decided to respond officially.
PCB chairman's said in a press interaction, hours after the successful conclusion of the 2-match home Test Series against Sri Lanka in Pakistan on December 23, that no one should be under any misapprehension as to where Pakistan's home Tests will take place. He added that all of Pakistan's home matches, against Bangladesh or anyone else, will take place in Pakistan. He hopes that the Bangladesh Cricket Board (BCB) will reflect on the matter and accept that there is no reason for them not to visit Pakistan.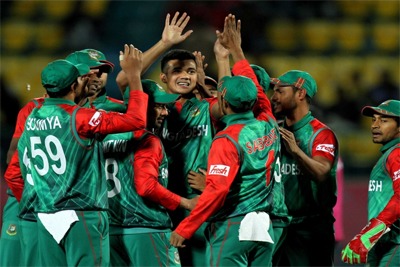 BCB chief executive speaks about Bangladesh's proposal:
BCB chief executive Nizamuddin Chowdhury has made it clear that Bangladesh will take a proper decision on Tests after the T20I series. He said while speaking to a few reporters in Dhaka on December 24 that Pakistan will try for the full return of international cricket in their country, but we have to take into account the views of our players and the members of our team management. He added that the match environment is also important to them as the relevant stakeholders' view is also important.
He said that regarding a longer tour to Pakistan, their primary proposal is to play the three T20Is in a shorter period so that the players and their team management can do a proper assessment of the situation in Pakistan.
The series included 3 T20Is and 2 Tests. The 3 T20Is are to be played from January 23 to January 27. With the Pakistan Super League (PSL) starting from the end of February, PCB will have to host the Bangladesh Tests in that little time.