Cricketers, around the world, share their Christmas spirit:
People around the world are celebrating the Christmas Festival, and so are our cricketers all, over the world. Some of these cricketers shared their happy moments of the day, while the others took it to social media to wish their fans and lovers a very Merry Christmas.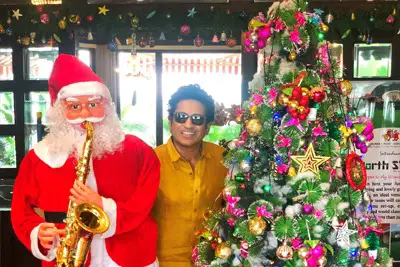 Cricketers share the blessings of Christmas through social media:
The following are a few cricketers who wished their fans and shared their own happy moments through Twitter and Instagram.
https://www.instagram.com/p/B6fAyggo5O0/
https://www.instagram.com/p/B6d3QR0lH9E/
https://www.instagram.com/p/B6ehfBtp2Zj/?utm_source=ig_embed
Want to know what happens in the on Christmas Day on tour? ?@StuartBroad8 is running our Instagram Stories today taking you behind the scenes with the England camp!

Follow his day HERE: https://t.co/2ur4GUImZP pic.twitter.com/OIgqDHKpmQ

— England Cricket (@englandcricket) December 25, 2019
May this Christmas bring joy ,happiness and May Jesus Christ's light shine upon you.Stay blessed everyone ? pic.twitter.com/Ki4AqEzyyT

— Angelo Mathews (@Angelo69Mathews) December 25, 2019
Merry Xmas beautiful people. May it be a blessed time with your loved ones. Much luv from the Duminy's ?✝️ pic.twitter.com/RFpZTCdund

— JP Duminy (@jpduminy21) December 25, 2019
In this loveliest of seasons may you find many reasons for happiness. Merry Christmas and lots of love from our family to yours
????️?️#HappyChristmas #MerryChrismas pic.twitter.com/RkiAd86GOp

— Dimuth Karunaratne (@IamDimuth) December 25, 2019