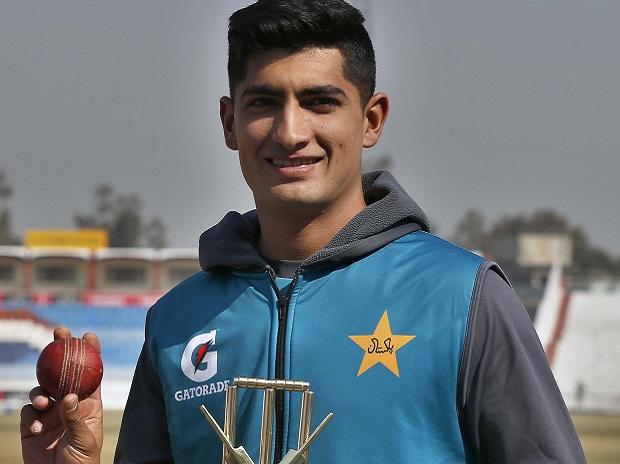 Naseem Shah, the youngest Pakistani pace sensation has given an alert to England's batsmen and said that they shall not take him lightly as the age is just a number and all they should be seeking is his talent.
Naseem Shah: If England will treat me like a small kid, it will be their own loss
"If they treat me like a small kid, it will be their big loss. Age doesn't matter, it's my bowling that matters — so they need to take me seriously," Naseem Shah told reporters as quoted by Dawn.
Pakistan is to kick off its cricket season after a long time as the Coronavirus pandemic had affected the sports across the globe adversely. The two teams will be featured in three tests and as many T20Is.
The bowler has never failed to impress the management as his performances, up till now, are remarkable. The young man has also marked records in the test cricket.
He has claimed a hat-trick in second innings of the third day of the match against Bangladesh in February 2020 and became the youngest bowler to claim this exceptional piece of the milestone.
Notably, the previous unbroken record of Abdul Razzaq was broken by this young sensation so-called Naseem Shah last year. Abdul Razzaq took his hat-trick against Sri Lanka in 2000 when he was twenty years old. Naseem, crossing his record, has made it possible in the very young age of almost 17.
However, this wasn't the first bigger achievement for his as he has got five-wicket haul in the previously conducted match against Sri Lanka which had made him the youngest bowler for picking up the relevant milestone.
Also, see: