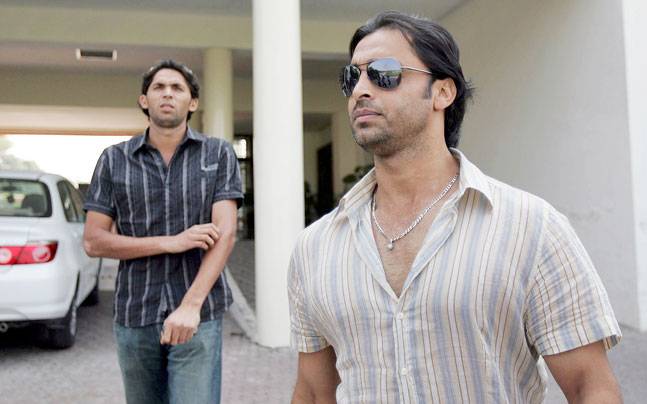 Mohammad Asif, the Pakistani cricketer, who got deprived of his international career after being involved in a spot-fixing scandal in a test match against England at Lords in 2010, has recently made many claims against several cricketers.
Pakistan played their test match at Karachi in 2006 against India. Asif said that the greatest fast bowler of the era, Shoaib Akhtar, was lacking confidence. He was afraid to bowl at Indian bowlers and Asif said that it was him to show Shoaib how to bowl against Indians.
He also discussed how majestic his spells were. 4 for 78 and 3 for 48 were the two spells that he finds special till now. He took wickets of Virender Sehwag, Rahul Dravid, Sachin Tendulkar once, and grabbed Laxman twice.
"So my all spells were good, but if I had to narrow it down, I'd remember the Karachi Test against India. The biggest batting line-up of the time," said Asif in an interview with ESPN.
"I remember Shoaib Akhtar in the dressing room worrying about how we'd get them out. I just got them out and showed him. So that particular game I remember," he added.
Also, see: