Misbah ul Haq was spotted in an exclusive interview with Lahore's reporters. The discussions took place regarding Pakistan's ultimate defeat against England in a three-match T20 and Test series.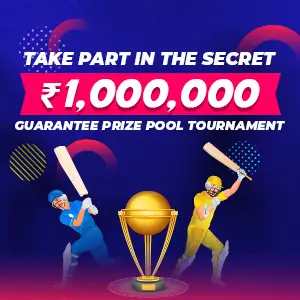 He believes the team shall have clinched the top-most post in T20I series and as well as test series. It could have been 1-0 and 2-0 for Pakistan, and the side will keep regretting the results. Misbah also found out some positive results by the end of the tour and said that everyone had learnt a lot.
Misbah takes the credit of Pakistan's failure against England.
"On the tour, we should have won the Test series 1-0 and T20 series 2-0. The results of the series will always be regretted, but despite it, we have found a lot of positive things," Misbah said.
The ex-test batsman took coaching roles back in September 2019 and undoubtedly before him, the team's morale was already down. Under Mickey Arthur, the team lost to South Africa and England that broke their 11th consecutive streak in the T20I. Misbah and the management are now trying to add on new contestants as it might be helpful for them to have a team of 50% youngsters and 50% seniors.
Moreover, as not much new talent got the chance as Khudhsil, Sohail, and, Imran were left unplayed, Misbah might mean that the youngsters performed well in the practising sessions and those youngsters who were the part, Shaheen Afridi, Naseem Shah, Haider and so on, did their best and will be the part of Pakistan's combination.
"When I took over the coaching, the performance of our T20 team was going down. We lost to South Africa, England. The main aspect of declining was the performances of our main players," he said.
"We are trying to push new players towards it and how they played in the T20 series against England. These are the signs that we are going in the right direction," he added.
"Naseem and Shaheen are young, to deliver Anderson-Broad like performances they need a lot of time and experience, based on their experience I am satisfied with them on this tour," he maintained.
"I hope they will get better if we exclude that one session of the first Test and a few overs in the second T20I where we got panicked. Those are the things where we have to improve," he added.
Speaking on Babar's captaincy, the head coach-cum-chief selector has backed him saying such time comes in every skipper's tenure and Babar, being new, will learn the tactics shortly.
"He is powerful; he takes his own decision. There will be moments when things will not go right, and it happens with every captain. Overall things will improve," he said.
Wahab, Hafeez, and, Shoaib received much criticism after being selected despite their old ages. After Wahab and Hafeez did well, they deserve appreciation. Hence, they will be continuing at least till T20I World Cup.
"They can go till the T20 World Cup. Wahab and Hafeez have shown their performances. Their averages and strike rates are according to the demand of international cricket," he said.
It is to be noted that different combinations will be kept on trying by the PCB selection and management committees to find out the best for the World Cup.
"They all are under consideration, and we are trying different combinations to find the best 15 for the World Cup," he added.
Also, see: