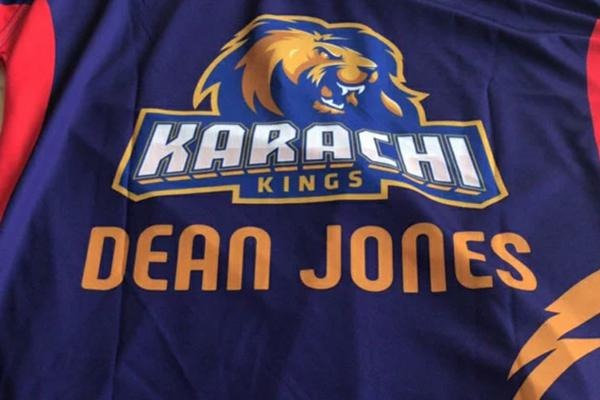 The most successful head coach, Dean Jones, of one of the Pakistan Super League's franchise (PSL), Karachi Kings, has denounced the game plan for the franchise which will be implemented by players and the coach mutually in a strategic manner in PSL matches.
Jones is super excited for the upcoming fifth edition of HBL PSL and is all set to challenge the trophy challenging all the other five franchises with new plans penned out by him.
"Hello, Karachi Kings' fans, it is really good to be back in Pakistan," he said. "Let me share it with you, what is my role as a head coach. I have penned down a plan here and really looking forward to seeing my boys gathering in Karachi," he added.
Taking under consideration the game plan, player's role, practice matches, team activities, and media handling, etc.
"We need to work really hard on our game plan because without it we can't move forward. It includes the style of playing and mindset," he said.
Talking about the role of players that they will play for Karachi Kings, Jones added,
"We have a list of wonderful players that makes exceptional combinations. We will do work on assigning different roles to each player according to his strength,"
"It is something really important. We will try to conduct practice matches on different occasions to prepare our boys strongly for the event," continued Dean Jones highlighting the importance of practice matches.
Cricket is already fun for those who possess the passion for it but despite of hard works the players will put for implementing the plan, some fun activities have also been scheduled along with the skipper Imad Wasim to make the journey of the fifth edition of HBL PSL memorable for foreigners as well as local players.
"I and Wasim will be accompanying the players to make them relaxed. We will plan some fun activities and team bonding sessions to know each other better," he added.
"A lot of players in our squad have been playing a lot of cricket, so we need to manage their workload to take their full concentration on the game day," he concluded the conference.
Dean Jones is awaited for all the Karachi Kings fans in the franchise's new jersey revealed to support their respective players.
Here's the link of full vide of Dean Jones mentioning all the above points:
The #Ustaad of #Cricket #DeanJones has some strategic game plan for the ???? #Kings to show their best in #HBLPSLV ⚡
Check out his Full Video explaining each player's role on the field❗#YehHaiKarachi #KarachiKings
Ab hoga #SherKaWaar ????@ProfDeano @Salman_ARY @wasimakramlive pic.twitter.com/jop9NhNrZ8

— Karachi Kings (@KarachiKingsARY) February 12, 2020
Also, see: