Chris Silverwood named England's head coach:
Chris Silverwood has been named as England men's head coach across all formats of cricket. Silverwood succeeded Trevor Bayliss, who stepped down from his position as England men's head coach at the end of the 2019 season.
ECB director, Ashley Giles about Chris Silverwood:
England Cricket Board's director of men's cricket, Ashley Giles, took his time in considering Trevor Bayliss's replacement among a number a candidates, which included Gary Kristen, Alec Stewart and Graham Ford. As Alec Stewart stepped away from the race of becoming England's head coach, it was expected that either Gary Kristen or Graham Ford would get the job. Ashley Giles decided to appoint Chris Silverwood as the head coach of the England men's cricket team, who had been the team's bowling coach since the end of 2017.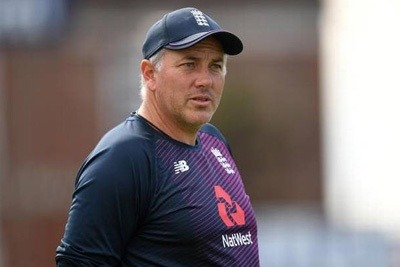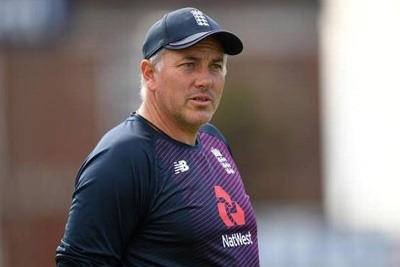 Giles announced that after going through a thorough process, they are delighted to confirm Chris Silverwood as England men's head coach. Giles praised Chris by saying that he was a standout candidate for the role.
Ashley Giles said that he believes Silverwood is what they need to take their international teams forward. Giles said that Silverwood is somebody they all are familiar with and his deep understanding of the team's structures and systems, along with his good relationships with both the red and white-ball captains will help England develop their plans for the upcoming few years.
Giles further explained that Silverwood had performed exceptionally well during his role as an assistant coach and has the respect of all the players that have worked with him so far. Giles added that Silverwood showed a clear understanding and strategy of how both the red and white-ball teams need to go forward. Giles said about Silverwood that he has some detailed thoughts on what they will need to do to win the Ashes in Australia and other major ICC white-ball tournaments.
ECB's director of men's cricket also said that after leading Essex to the County Championship title in 2017, the legacy of Silverwoord's work remained prominent as Essex went ahead to win the domestic double of the Specsavers County Championship and the Vitality Blast. Giles added that it is Chris' highest quality that he is a winner and that will be an important part of the job as they look forward to becoming the most respected team in the world across all formats.
Chris Silverwood's first task will be England's tour of New Zealand, which includes the T20I series of five matches starting from the 1st of November and two Tests against New Zealand which will start from November 21.
Chris Silverwood about his appointment as the head coach:
Chris said that he looks forward to continuing the great work that has been done over the past five years and build on his team's future, especially in the Test format. Chris expressed that he had enjoyed working with the players over the past two seasons, and developing the best form of talent in the English game.
Chris Silverwood said that he is excited to get started and build teams that the whole game can be proud of and there is a tremendous amount of talent coming through, and there is enormous potential for growth. Silverwood said that he is confident that they can make a positive impact during their winter tours of New Zealand and South Africa.
Silverwood spent 13 years at county of Yorkshire and three more seasons at Middlesex, taking 577 first-class wickets at an average of 27.41. Chris Silverwood played seven ODIs and six Tests for England. After his retirement, he joined the coaching staff at Essex in 2019 where he was appointed head coach ahead of the 2016 season.