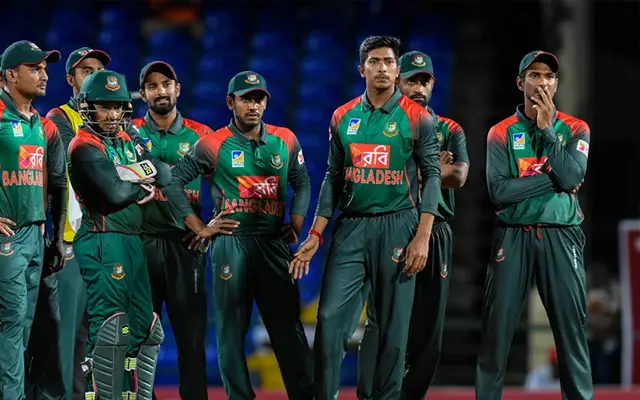 Bangladesh Cricket Board (BCB) has faced criticism after agreeing to tour Pakistan in 3 parts on January 14.
BCB President Nazmul Hasan said that he does not understand why people are criticizing them as they only did what they initially said that they would.
Nazmul Hasan said: "I do not know why they are criticizing, and I am finding it strange because we always said we will play the T20Is first, and it remained the same.
"The Government told us for a short stay and what we were saying it is exactly written there. We will play the Test matches after considering the situation and we are still maintaining it.
Bangladesh Government had permitted the national men's team for only a short tour comprising of only 3 T20Is.
Earlier, BCB had agreed to play the 3-match T20I series in Pakistan but proposed that the 2-match Test series should be played on a neutral venue. Pakistan Cricket Board (PCB) chairman Ehsan Mani had made it clear that Pakistan will play all their home matches in Pakistan.
However, BCB agreed for the 3-leg tour with the addition of a one-off ODI on January 14 after meeting with PCB in the ICC governance meeting in Dubai.
The decision to add an ODI was made to relieve the PCB's financial burden. PCB initially proposed an additional T20I before the 2nd Test in April but BCB agreed for an ODI as it would act as a practice match ahead of the 2nd Test, while also generating more revenue for PCB.
Nazmul Hasan said about the ODI: "Pakistan is facing huge [financial] loss. We [Bangladesh team] needed one practice match. They had proposed playing a T20I, that way they get to earn better. Their cost has increased a lot given that we will be traveling three times now. We thought of playing an ODI as it will help the cricketers prepare better."