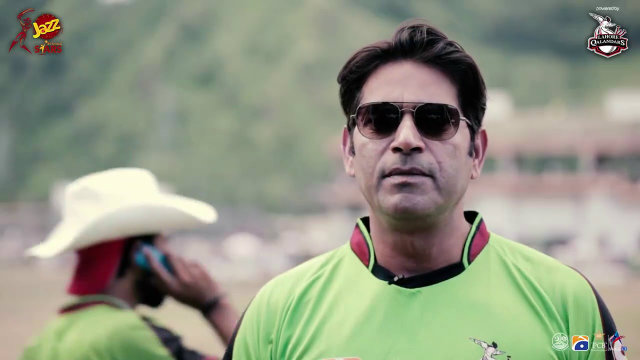 Aqib Javed, the former Pakistani speedster, thinks that Pakistan possesses an inexperience side that will have to struggle a lot in England.
Aqib comments that Pakistan lacks the quality in pace. He terms Abbas as a quality bowler who has lost his pace. Also, he believes the series will be a test for Naseem Shah, being an inexperience lad.
Aqib Javed thinks Pakistan's inexperienced side will suffer in England
"If we look at the Pakistan pace attack, it lacks experience and a bit of quality. Abbas is an experienced bowler but he has lost pace and it will affect his performance," said Javed.
As amidst the COVID-19 fears, ICC has banned the usage of saliva in the matches, Aqib Javed thinks bowlers will be suffering in the matches as they will not be having an alternate to shine the ball.
He has also put his faith in Shaheen Shah Afridi who can make infront of the tough English batsmen.
"Also, after the ban of saliva, most Pakistan fast bowlers will struggle as they mostly rely on the reverse swing and take wickets with the old ball. Shaheen Shah Afridi is a rising fast bowler and he can do well but the highly-rated Naseem Shah lacks experience and this series will be a big test for the young pacer," he added.
"Their batsmen not only score big but also at a rapid pace and that is where Pakistan will lack as we are still playing the game in an old fashioned way," Javed said.
"If Pakistan manage to play 125 overs we still may not score enough runs as compared to England who can smash a huge score in as many overs and can outplay the opposition after that," he added.
It is to be noted that Pakistan will be kicking off their cricketing activities soon in the midst of July. As there were halted activities across the globe amidst the Coronavirus, it seems to be initiated again in a bio-secure environment. England and Pakistan will be featuring themselves in the first test match on 30th July. However, three-matches T20 and Test series are supposed to be played by both teams.
Also, see: