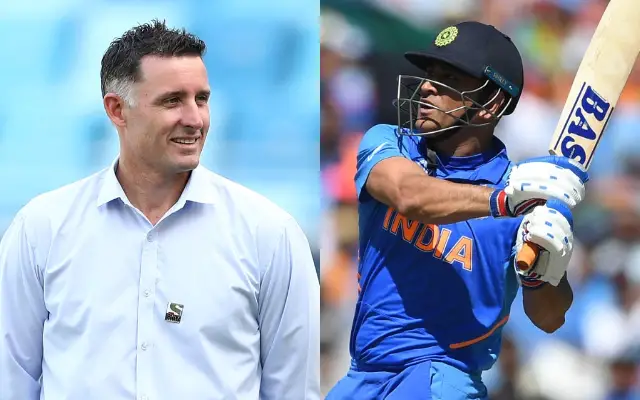 The topic of MS Dhoni's retirement has been trending for a few months. It seems like his own nation has stood against him and wants him to retire. MS Dhoni has served India Cricket for so long, and he, no doubt, deserves a farewell with dignity. A few are of the thoughts that if he has not taken part in international cricket since ICC World Cup 2019 and has been on the gap for this much longer, he shall think about retirement. However, a few believe that it is totally up to Dhoni whether to come back or not.
However, it is his fitness that will decide whether he is capable of comeback or not. He was seen practising in nets for the Indian Premier League (IPL), which has been suspended until further notice amid Coronavirus outbreak. He thought that after performing in the cash-rich league, he would make a comeback on behalf of his T20 league's performance.
Michael Hussey, the former Australian cricketer believes that 39-year-old MS Dhoni still has got a lot of potentials that he can play for even the next ten years.
Michael, who was a buddy to Dhoni in IPL featuring for CSK does not believe that the Indian authorities will be giving a chance to him to play for the next ten years.
Michael Hussey: I hope Dhoni plays for the next 10 years
"He's been an incredible person and player for CSK and India for so long. We hope he keeps playing for another 10 years but I am not sure we are going to be able to see that. Hopefully, he can play for as long as he can," Hussey said during an online interaction for Sony Ten Pit Stop.
The veteran also applauded Kohli with praises and said that he is something like Dhoni in the team.
"I think you got to give a lot of kudos to Virat Kohli, having someone like MS Dhoni still in the team who's been, arguably, India's most successful captain. Sometimes some people would find that threatening to still have that person in the team," he stated.
"But that's where you need to tip your hat to Virat and so you know he's obviously got the personality to say 'no, no I would like this guy around. I can learn from this guy, and he's going to help me get down the better skipper and obviously have a better team'," he added.
Also, see: