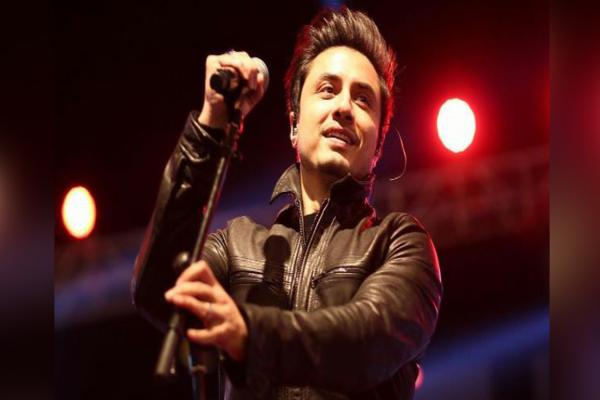 The voice of PSL for the first three editions, Ali Zafar, is soon once again is ready to sing an anthem for PSL 2020 overcoming that drub one of Ali Azmat.
Fans have previously loved all the editions of Ali Zafar's anthem and wanted him to sing for PSL 2020 as well. Unfortunately, the anthem was headed over to Ali Azmat and Asim Azhar which disappointed all the fans.
However, Ali Azmat in Waseem Badami's show has blamed Ali Zafar indirectly for his anthem to sag and said that he has hired the bloggers to put on criticism and the hate anthem we have received.
"Hum Jab Niklain Tou Aandhi Aati Hai"@AliZafarsays #PSL New Song reveal#HBLPSLV #AliAzmat #bhaeehazirhai @SidraMeer3 @Muzammilnome pic.twitter.com/ABWo85uQ5H

— Adeel Ahsan???????? (@syedadeelahsan) February 23, 2020
Ali Zafar against his hateful and full of criticism comments came up with something hilarious and sarcastic and replied Azmat which has busted out the twitter in no time.
Zindagi me koi masla ho. #bhaeehazirhai pic.twitter.com/WgBzZgRo2u

— Ali Zafar (@AliZafarsays) February 21, 2020
Zafar's most hit song "AB KHEL JAMEGA" was the most loved one and fans were expecting something similar. When they did not get the same amount of work, memers filled the internet with trolls and criticize the anthem and it got flop sometime after its arrival.
On the demand of fans and with Waseem Badami as element factor, PSL 2020 anthem newly is going to be released soon as confirmed by Zafar.
Bhaee Aa Raha hai! #bhaeehazirhai pic.twitter.com/amrYUgt01O

— Ali Zafar (@AliZafarsays) February 23, 2020
Little warm up before recording the Dhols. Jo maza "live" mein hai. Jo maza life hai. Enjoy kerein. #bhaeehazirhai pic.twitter.com/HBFpK9rv76

— Ali Zafar (@AliZafarsays) February 24, 2020