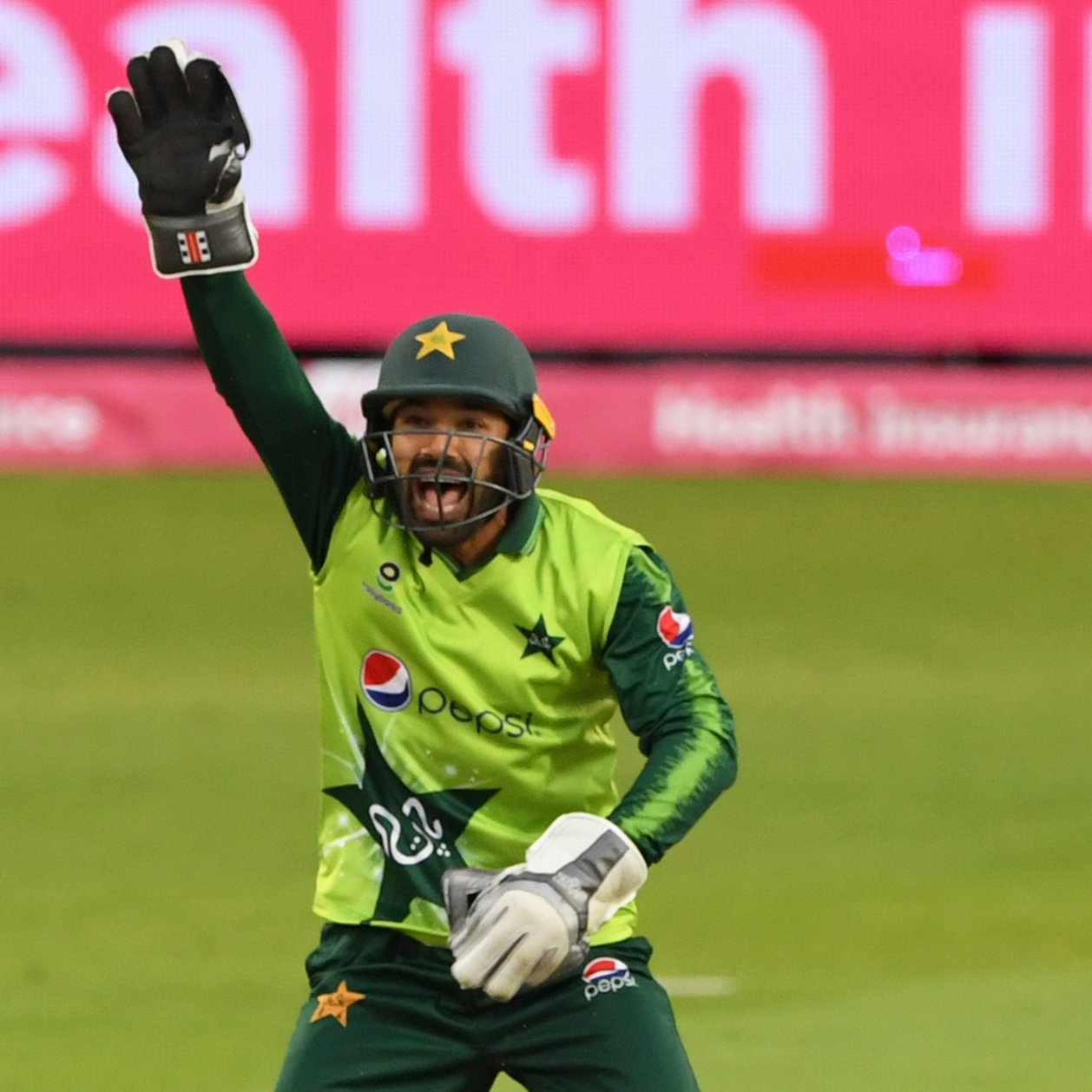 Everyone noticed the sounds from behind the stumps made by Mohammad Rizwan giving energy to the players. It seems like everyone was the captain like it is in Kohli's team. The wicket-keeping batsman was energetic and guiding the players to bowl well with his passionate voice.
He made it sure that the oppositions stay unaware of their plans as Moin Ali, who can understand Urdu, was on the crease and Rizwan told the bowler to deliver his choice as to if Moin understands the plan to get the ball before deliverance.
Rashid Latif, the former wicketkeeper says, Rizwan can become the future captain as he was looking enthusiast in the first T20 match against England.
Which player can be the future captain after his energetic statements to the players?
"Rizwan was outstanding behind the stumps. If we are looking for a future captain then Rizwan has the ability. He has to lead the Pakistan-A team as well. If the team management is playing him in every format, then they might be thinking of him as an option to lead if something happens in future," Latif said in his YouTube show Caught Behind.
"His communication with bowlers is excellent. Wicketkeeping job isn't limited to batting and keeping. A wicketkeeper has to run the team as well. He was running 50 percent of the match. 
"When Shadab got hit for a six, then Rizwan went to him and had a chat with him. Similarly, he was also placing fields because at a certain point when Babar was at mid-wicket, he didn't have an idea about the gaps, so Rizwan highlighted them."
"Rizwan has the captaincy bug," he added.
Latif also added if Shoaib Malik and Mohammad Hafeez can play, the Sarfaraz is much younger than them and get every right to play the matches.
"If Shoaib Malik and Mohammad Hafeez can play, then Sarfaraz can play as well. The chapter of Sarfaraz isn't closed yet. Many players get dropped and make a comeback. So he should be tried in at least one format," he said.
Also, see: