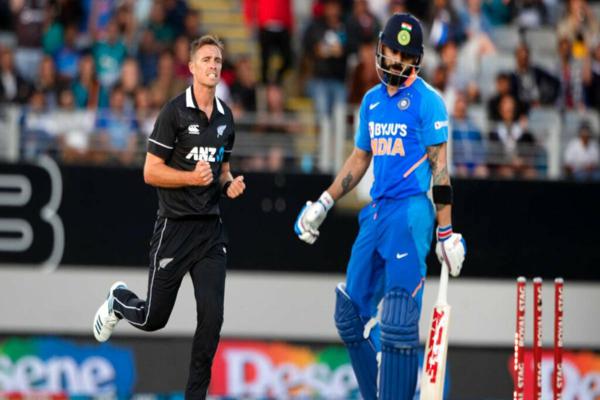 After a historic T20I series win against New Zealand, India has lost miserably the ODI series by 0-3 against New Zealand under captaincy of Virat Kohli.
The performances from the no.1 ODI bowler and no.1 ODI batsman were deficit of skills as they could do nothing for their defence.  Bumrah is going through tough times as he has got only a single wickets since last couple of One-day International series. The King Kohli couldn't capitalise his captaincy and his batting techniques.
After the miserable performance delivered by India which has led them to be whitewashed by 0-3, Virat Kohli has become the first captain as for the first time in 31 years, India were whitewashed in an ODI series with 3 or more matches. This is only the 3rd time of such an instance in India's ODI cricket history.
Just to take a note, Virat Kohli has joined the unwanted list along with two other Indians skipper, Kapil and Vengsarkar, to become 3rd Indian captain to oversee a ODI series whitewash (3 or more matches).
India's poor performance might be due to absence of players like Rohit Sharma and Shikar Dhawan whose absenteeism in the squad might have worked negatively for no.1 ODI batsman and skipper of his team.
Losing the momentum they gain in the T20 series, they have  been crushed by New Zealand in ODIs and now will play a two-match test series starting from 21 February.
Also, see: