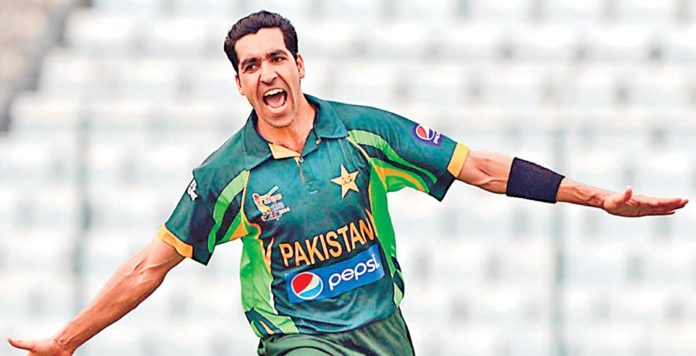 Umar Gul, the former Pakistani bowler, has termed Virat Kohli as his favourite Indian batsman.
Umar believes that Kohli's behaviour on the field when he plays against Men in Green, isn't that much racist. He thinks that the Indian skipper has changed himself with time.
Umar Gul terms Virat Kohli as his favourite Indian batsman
"It was Sachin Tendulkar but currently Virat Kohli. In the last 4-5 years, the way Virat Kohli has been performing, he is my favorite batsman. The way he has changed himself. His behavior on the field when he started playing against us to now has totally changed. All his concentration now is on his performances. The way he plays, I enjoy watching his batting."
When asked about whom he enjoys bowling against, the former bowler mentioned Tail-enders.
"The most joy you get while bowling is when you bowl to tail-enders because you can get them out."
Mentioning India, England, and Australia, Umar Gul revealed his favourite teams against whom he enjoyed bowling.
"If you ask me honestly, I used to enjoy bowling against India, Australia, and England, whether it was a top-order batsman or lower-order batsman."
Terming Gayle as the most dangerous batsman, Umar revealed that his shots are hard enough to injure the bowler. He also reminded one of the memories when he got injured.
"The most dangerous batsman was Chris Gayle, not because I couldn't get him out or was afraid of getting hit, but I was scared of getting injured. Because he used to hit the ball so hard, especially straight down the ground. I still remember in the Lahore Test he smashed the ball straight back and I got hit very hard."
Also, see: