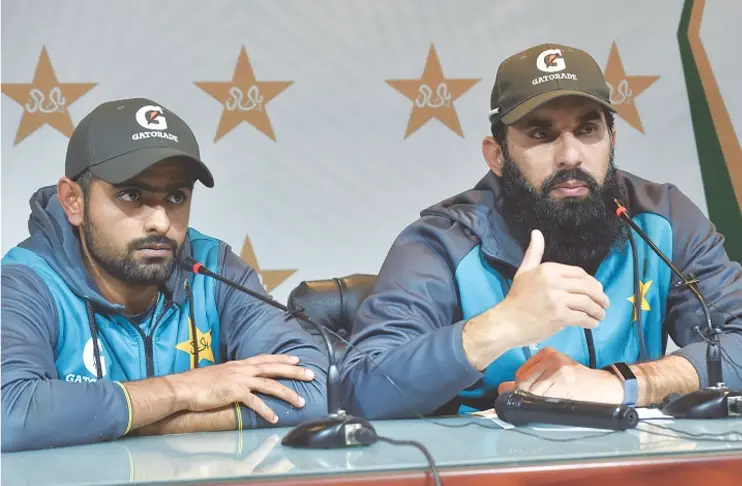 Aamer Sohail, the former Pakistani cricket player, is known to be the critique of cricket. He has taken another dig this time pointing out Misbah ul Haq's captaincy as defensive and questioning that if the chief selector was one defensive and lacked captaincy skills, how can he be the mentor of Babar Azam's skippering.
Recently, Babar has been appointed as ODI captain and now possesses a dual role as he was earlier chosen as the T20 captain as well. Aamer thinks PCB shall be helping him to become the perfect captain by pointing out deficiencies in his role.
Aamer Sohail takes a dig at Misbah's defensive captaincy and questions over Babar's captaincy
"If Babar has been identified as Pakistan's captain in at least two formats of the game, then it's incumbent upon the PCB to help him become the best captain he can be. This can be achieved by identifying any weaknesses in his leadership qualities and by good mentoring," said Sohail in his blog for Pakpassion.net.
Aamer is afraid that if Babar makes the same mistakes Misbah ul Haq did in his captaincy period and enlighten the chance the youngsters have to brighten the future of Pakistan Cricket.
"But if Misbah is to be Babar's mentor, then we have a problem because he was himself criticized for being a defensive captain. The onus is on Misbah, to be honest about his own deficiencies as a captain and to make sure that Babar Azam does not make the same mistakes he made, especially when it comes to making sure that the younger players are given good chances to ensure a brighter future for Pakistan cricket," he added.
The former play also highlighted the main issue that Pakistan Cricket is suffering from. He thinks if the team scores 300+, they can be dominant over their opponent.
"The only issue, as always, will be with our batting but if they can put up scores of 300+ then they will give their team a very good chance of dominating the home team," he concluded.
Also, see: