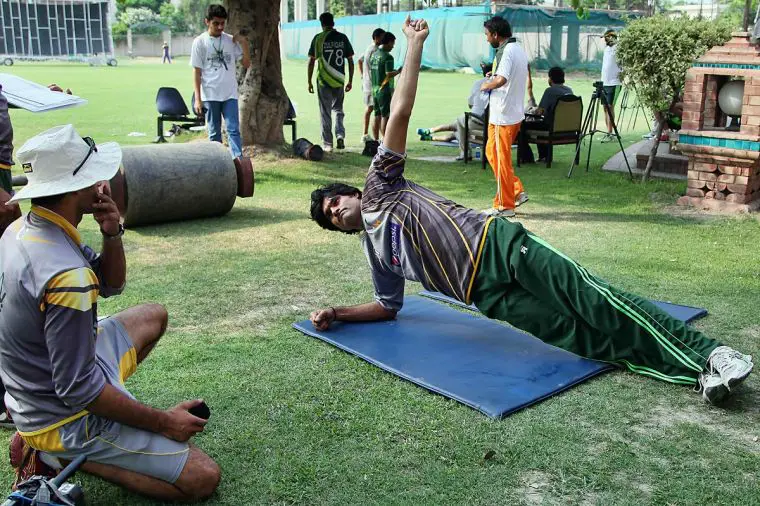 Pakistan Cricket Board (PCB): Coronavirus pandemic has brought the whole world to a standstill. Sports activities are one of the major scenarios to catch disruptions. Cricket and other sports across the globe have been costed adversely as with the pandemic, match series has been postponed indefinitely for an unknown time period.
Where everything is under the influence of the lockdown, sportsmen who need the gym, exercises, workouts, and physical activities on a regular basis, have to sit at home which might affect their health and deprive them of fitness required on a normal scale.
PCB has announced that the players will have to give online fitness tests online to assure their health and physical and mental routines during the quarantine. Misbah ul Haq, who recently has been chosen as coach-cum chief selector of Pakistan Cricket team, along with the trainers will head the online fitness test.
"I and my trainers are in touch with the players and all of them have been given the necessary instructions," Misbah said in a video.
Earlier, the board provided the players with necessary health charts to be strictly followed so that they can maintain health by sitting at their homes as well.
"All this process is being taken to maintain the physical fitness of the players during this lockdown period," he added.
The fitness test was planned earlier and will be implemented by tomorrow. An official from PCB earlier said that,
"We have already sent the fitness test plan to the cricketers and it had been made after keeping in mind the feasibility of all the players,"
"We are taking this online Test just to make sure whether all the players have maintained their fitness or not. See, we don't want to put our efforts in vain by waiting for the resumption of cricket once the current situation gets better. What we can do is to utilize this time to guide players more on their fitness so that they can come stronger when cricket resumes."
All the centrally and provisionally contracted players will be the part of this online fitness start which will be kicked off on 20th April. Misbah, however, hopes that things will return to normal after a few times again.
Also, see: