Test Cricket returns to Pakistan after a Decade:
Test cricket is set to return to Pakistan's soil after 10 years as they are set to host a 2-match home Test series against Sri Lanka before the end of the year.
Pakistan Cricket Board (PCB) announced that the Rawalpindi Cricket Stadium and Karachi National Stadium will host the two-Test Match series between Pakistan and Sri Lanka. The Rawalpindi Cricket Stadium will host the first Test from 11 December, while Karachi National Stadium is set to host the second Test from 19 December.
Test cricket returns to Pakistan after 10 years!

Sri Lanka will play two #WTC21 matches there next month. pic.twitter.com/G8xQgoyQVt

— ICC (@ICC) November 14, 2019
Sri Lanka toured Pakistan in September-October for 3 ODIs and 3 T20Is which were the longest bilateral series to be played in Pakistan since the 2009 incident, after which all international cricket came to a halt in the country. Pakistan won the 3-match ODI series by 2-0 in Karachi with the first match being abandoned due to rain. Sri Lanka whitewashed the top-ranked T20I side in the 3-match T20I series by 3-0 in Lahore.
The Test series was supposed to be held in October as part of Sri Lanka's tour but they decided to postpone the Test series and use the limited-overs leg of the tour to assess the security situation inside Pakistan.
The Pakistan Cricket Board (PCB) Director – international cricket, Zakir Khan congratulated Pakistan on the news and thanked Sri Lanka Cricket (SLC) for agreeing to send their team for the longest format of the game to contribute in PCB's effort for regular resumption of international cricket inside the country.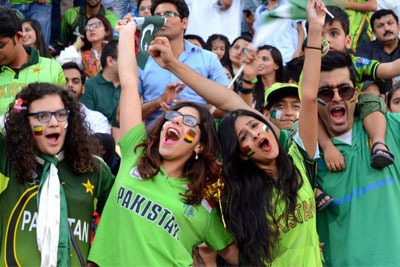 Ashley de Silva regarding the return of Test Cricket in Pakistan after a Decade:
Sri Lanka Cricket (SLC) Chief Executive Ashley de Silva said, "We also believe all cricket playing countries should host international cricket at home and in this relation we are happy to play our part in complete resumption of international cricket in Pakistan, which not only has a proud history but has been one of our biggest supporters in our early days as a cricket nation."
Ashley de Silva said that they were pleased to confirm their return visit to Pakistan. He added that they are comfortable and convinced that the conditions are suitable and conducive for Test Cricket in Pakistan.