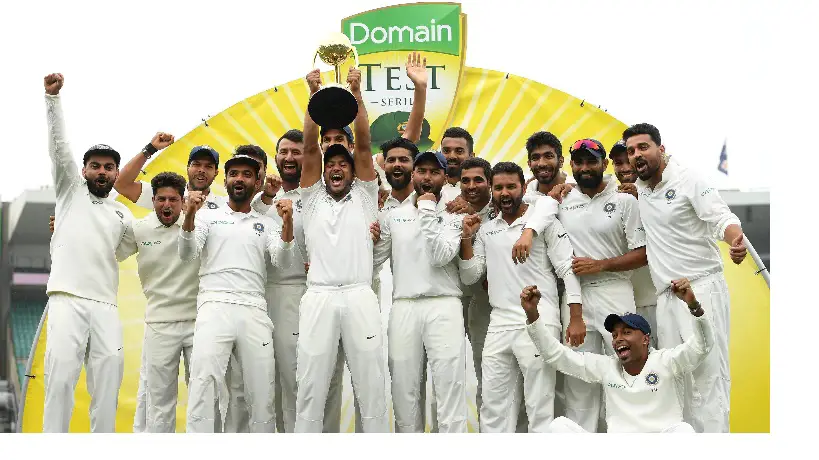 An official from the Board of Control of Cricket India (BCCI) had earlier revealed that Team India will be going under isolation following the rules of Coronavirus before they will be signing in to the test matches against Australia later this year.
Team India was all set to face quarantine isolation to save the test series against Australia later this year, which, if in the case, will not take place, will cause financial disruptions to both boards, especially Australia as Sourav Ganguly, the president of the Board of Control of Cricket in India thinks that it won't be possible for India to participate in the five-match test series.
Sourav Ganguly thinks that following the 14-days quarantine guideline is necessary as it concerns players' health and one might consider T20I and ODIs to keep the tour short.
Sourav Ganguly: Least possibilities of India vs Australia five-match test series
"I don't think it will be possible for India to participate in five Tests. There will be limited-overs games and plus we have to consider the 14-day quarantine guidelines. All this will extend the tour," said BCCI president.
Australia was to create higher profit as they were to organize ICC T20 World Cup but the Coronavirus pandemic doesn't seem to be solving for God knows how much longer. In order to generate revenues, Australia have added one more test match to the four-match test series. The fifth match would be considered as a one-off Test match which has been scheduled for November against Afghanistan after if India and Australia will play four-match test series of ICC Test Championship. However, it is to be noted that BCCI's president has announced the lower possibilities for the test series to go ahead.
"There is no choice -– everyone will have to do that (quarantine). You would want to resume the cricket," Dhumal told Fairfax newspapers. "Two weeks is not that long a lockdown."
Both sides were to make sacrifices in order to save the test series. Australian official thinks that the money matters more to India which can be generated in a surplus amount by T20Is and ODIs rather than Test matches.
Also, see: