Shreyas Iyer says maturity allowed him to tame his flamboyant game:
India has been desperately searching for a No. 4 option in ODI cricket and they have tried many options since the 2015 World Cup. But, it looks like India's long search has finally bore fruit in the form of Shreyas Iyer.
The 25-year-old has scored 4 consecutive half-centuries in his last 4 matches. Shreyas Iyer has played only 11 matches since his debut in December 2017, but he has scored 6 half-centuries in his 9 innings. He also holds an average of 52.11 with a decent strike rate of 104.92.
Iyer said before the 3rd ODI against West Indies that maturity and responsibility has helped him take control of his flamboyant game. He revealed that at the start of his first-class cricket career, he was a flamboyant player who never used to take responsibility, and just used to back his instincts and go with the flow. He said that now that he has played at the highest level, he has got to take maturity to another stage.
Recently, Iyer has played only 2 ODIs for India and that was against West Indies in the ongoing 3-match ODI series. Though in those 2 matches, Iyer has proved that he is a superb option available to India with his 2 consecutive half-centuries. Iyer scored 70 runs from 88 deliveries in the first ODI, despite arriving at the crease at a very demanding stage when India was 2 down for 25 runs. He smacked 53 for 32 balls in the second ODI as India finished on 387/5 and won by a margin of 107 runs.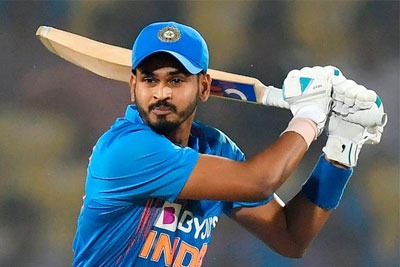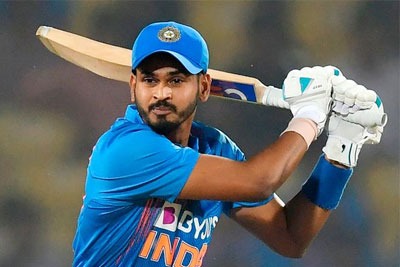 Shreyas Iyer talks about his performance for India:
Iyer explained that a player has got to play according to the team's demand and that is exactly what he did in the first ODI. He added that the team did not demand him to play big shots at that time and they just needed a big partnership and just needed to keep the scoreboard going and that is exactly what he did. Iyer said that he believes that whatever the situation demands, a player has got to play accordingly and he is really happy with what he did in the first game against West Indies.
He also said that in one-days you have a lot of time to pace your innings but in T20 you are going to play accordingly. He added that if you see the ball well you can get on hitting from the first ball. Iyer advised to just follow your instincts and go with the flow.
"The previous ODIs that I played, I was batting at No.5, so it's not like I've been stable at No.4, but right now in the last two games, I've been batting at No.4. So, I'm flexible at batting at any number. It's just that you've got to play according to the situation and what the team demands and that's what I did. And I know I can play in both flows. I can even play strokes and I can even nudge the ball and take singles. I know my game well now and I can play accordingly" said Shreyas Iyer.
Despite having scored 123 runs in two ODI matches, Iyer has not been able to give the same performance in the T20I format. In the 2 T20Is against West Indies, he scored only 10 runs. He has played 14 T20I matches so far and holds an average of 22.60.
Shreyas Iyer will be looking forward to playing with the same mind-set in the series-deciding 3rd ODI against West Indies on Sunday, December 22.