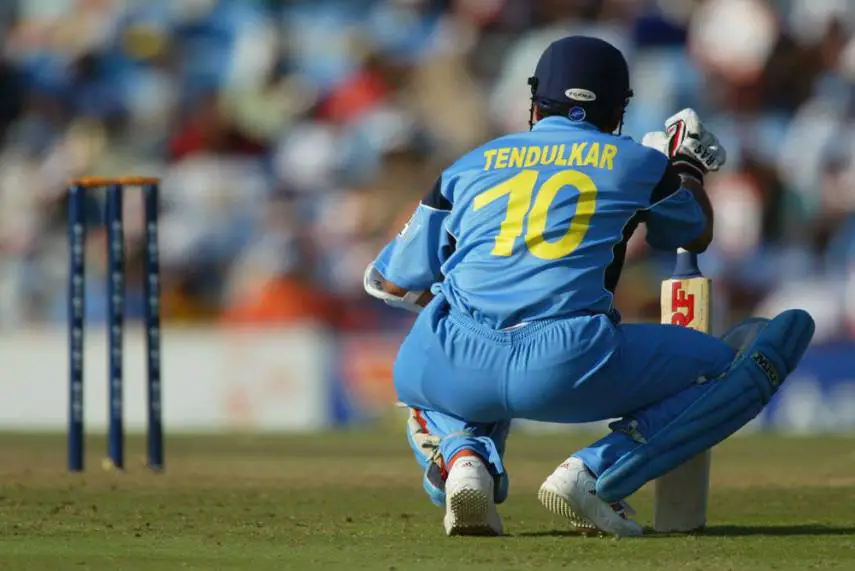 Shoaib Akhtar, the former Pakistani bowler, in a live session on Helo, has recalled the past memories of India vs Pakistan ICC World Cup 2003 when he dismissed Sachin Tendulkar when he was very near to complete his century and has expressed his sorrow over him.
The bowler has termed the moment as saddening when he grabbed the wicket of Tendulkar on 98. Shoaib has revealed that he wanted the Indian batsman to score a century. He bowled him a brutal bouncer and expected Sachin to smash a six in order to complete his deserving century. Unfortunately, the batsman got out and Shoaib Akhtar in a video has revealed that he wanted Indian batsman to hit a six and felt upset when he got out.
Shoaib Akhtar was upset when he dismissed Tendulkar on 98 in World Cup 2003
"I was very sad because Sachin got out for 98. It was special innings, he should have touched the century mark. I wanted him to hit the century. For that bouncer, I would have loved to see a sixer, as earlier he hit," the Rawalpindi Express said during a live session on Helo.
India and Pakistan matches are attention-seeking especially when it comes to World Cup, the fans get heavily crazy over it. The World Cup 2003 was a much-awaited one. Pakistan, after winning the toss, gave a surplus target but India chased down easily maintaining their World Cup's winning streak against Pakistan.
However, later, Shoaib after conceding 72 runs in 10 overs was taken to cleaners. He could only pick Tendulkar's wicket and was already sad as he couldn't let the Indian batsman complete his century as he has revealed in a live video.
Also, see: