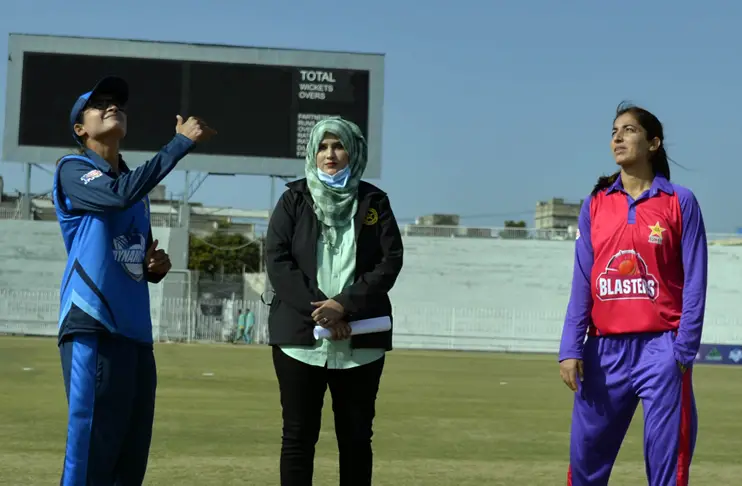 Saman Zulfiqar has become the first-ever Pakistani woman to officiate as the match referee as she stands in the ongoing National Triangular T20 Women's Cricket Championship. Notably, she is the only woman in the Pakistan Cricket Board (PCB) women's panel for match referees.
She has made her appearance in the fourth match of the tournament between PCB Dynamites and PCB Blasters. During a media conversation, she says that she is happy to deliver her talent officiating as the first female referee for Pakistan.
Choosing her career in the enlightened field, she has encouraged other girls to come forward in cricket and tells that PCB has planned exceptionally for women too. She wants other girls to come forward and pursue the sport's career that is least dominant in Pakistan.
Saman Zulfiqar: Pakistan's first female match referee
Notably, she is from Punjab's district Kasur and lives happily with her family composing of one daughter.
Also, see: