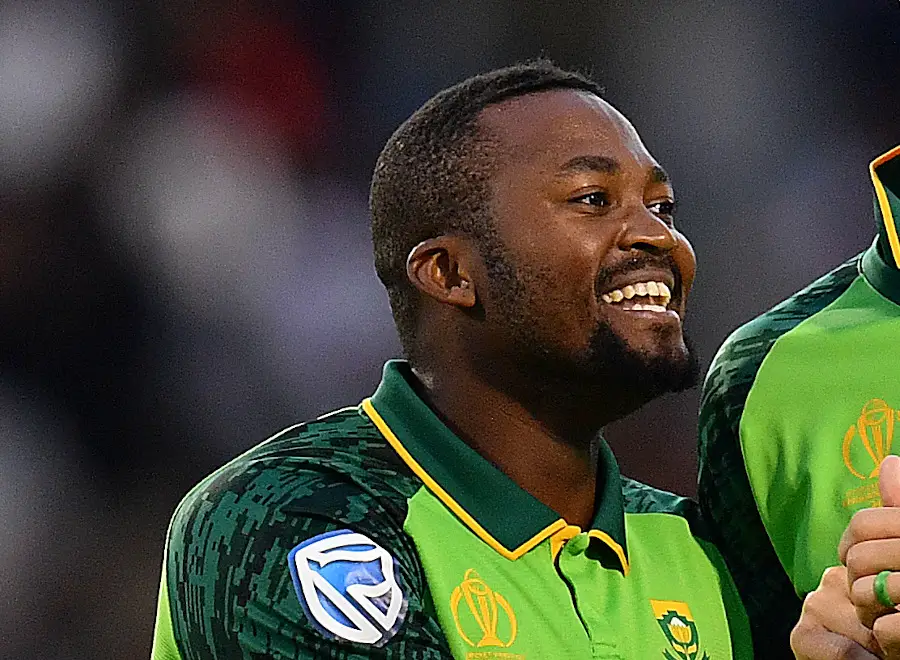 Andile Phelukwayo, South Africa's all-rounder, believes that South Africa is all set to lift the T20 World Cup trophy this year. Comparing the situations to that in ICC World Cup 2019, Phelukwayo thinks conditions did not work in favor then, however, the group of new players really crave for the victory at mega-event that is to take place soon.
Andile Phelukwayo believes South Africa is ready to pick the T20 World Cup
"I really believe it will happen. Maybe it didn't look like it at the 2019 World Cup, where we really didn't look after situations that on normal occasions we would take care of, but if you look at the current generation, it's a lot of new players who are really hungry to perform," Phehlukwayo told ESPNCricinfo.
Discussing South Africa's performance in recent times, Phelukwayo speaks the side beat many stronger sides and having the potential, the side can make it possible in the T20 World Cup as well. He discussed that the side is fully focused and working on the goals.
"Even in our current rebuilding phase, we have managed to beat strong teams who already have their formula set. It's all about the mindset. Our brand is work in progress but we all know where we want to be. We are fully committed," he added.
Believing within himself, he understands his worth as an all-rounder and trusts he can win with the stats he has got.
"I believe I'm a genuine all-rounder because I can win games with bat or ball, but I understand that those arguments about the kind of player someone is would look at the stats," he added.
Amidst the Coronavirus outbreak, it is very hard to decide anything as the disruptions are severe in every cricket schedule. The authorities might possibly choose to delay the T20 World Cup by rescheduling it a year or two later. The awaiting spectators could know the fate of the mega-event later this year when ICC will hold a meeting to disclose the details.
The event was all set to be commenced by 18th October but as the situations instead of getting better are worsening day by day, there are no possibilities probably to drag it ahead. Also, the lockdown and flights in Australia can be another major two reasons due to which players could not arrive there.
Also, see: