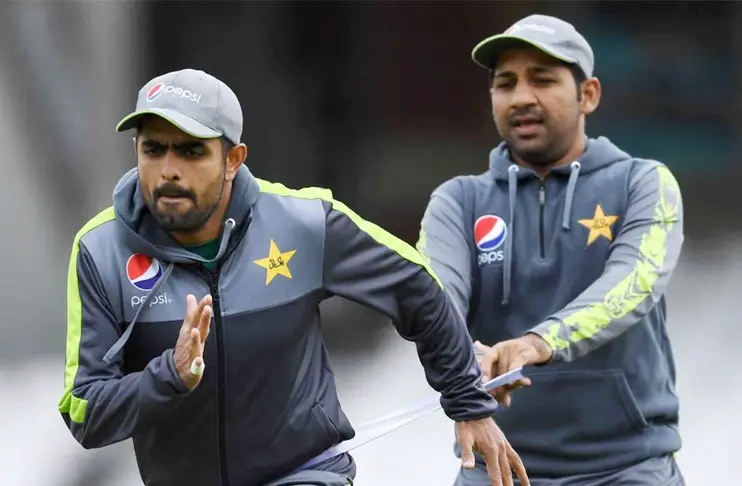 Recently, Pakistan's talented right-handed batsman, Babar Azam, was spotted in an online PCB's conference with the journalists where on being asked about his opinion on the wicket-keeper, Babar chose Mohammad Rizwan over Sarfaraz Ahmed.
Rizwan, who was tested COVID-19 positive ahead of PCB's first COVID-19's test result, cleared the remaining rounds and has become eligible for the selection criteria. The player will be flying to England along with 5 others to join the rest of the team at Worcestershire.
Babar believes as Rizwan is playing for Pakistan for so long, he shall get a chance and he will be the first choice for the wicket-keeping spot. Babar, being the captain of the shorter formats, is most likely to pick Rizwan in the squad.
Mohammad Rizwan over Sarfaraz Ahmed for a wicket-keeping spot: Babar Azam
"Mohammad Rizwan has now tested negative for Covid-19. He is coming to England. He has been playing in the team of late so he should get the chance here as well. He remains the first-choice," Azam told reporters in an online media conference.
Praising the former skipper, Sarfaraz Ahmed, Babar said that everyone used to enjoy his company and he led the side to the Champions Trophy feat. He has termed the former skipper as a 'team man'.
"I was the vice-captain with Sarfaraz Ahmed. He led us to the Champions Trophy triumph. I have learnt a lot from him. He is a team man and everyone enjoys with him being around," he said.
Uttering out how England being a home side possesses an advantage, he also trusts his side and is looking forward to achieving the victory. Babar has faith in the bowling line-up that can create terrible moments for their opponents. Abbas, who already has featured in County Cricket, can make up to something bigger as he has experienced such pitches. Whereas, the speedsters, Naseem and Shaheen can shine with their pace and they can be maintained according to the expectations.
"We are eagerly looking forward to playing and focused on winning the series. They have the home advantage but our bowlers will give a tough time to their fragile top-order. Mohammad Abbas has been playing here in counties and have experienced and Shaheen Afridi, Naseem Shah has full potential to shine. The expectations are high and I hope they will do well," he maintained.
Also, see: