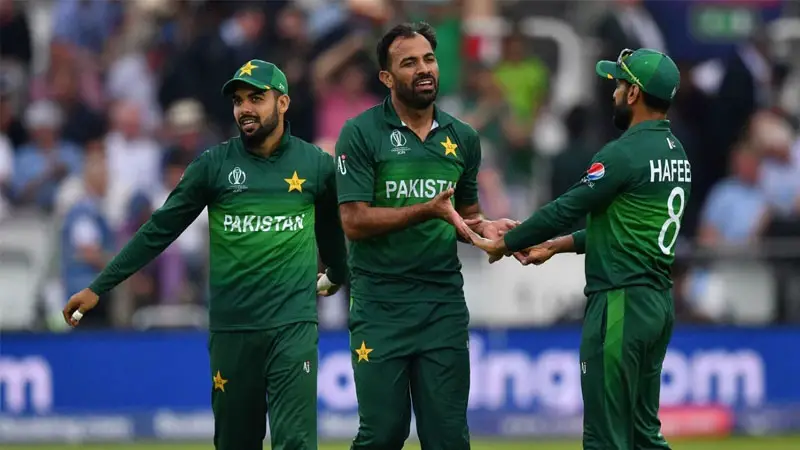 The Pakistan Cricket Board (PCB) took third round of the COVID-19 test of the ten players and six of them have been tested negative for the second time. Testing negative for the second time has given them clearance and they are eligible to play Pakistan vs England.
. The names of the six men are:
Mohammad Hafeez,
Wahab Riaz,
Mohammad Hasnain,
Shadab Khan,
Mohammad Rizwan
and Fakhar Zaman
Mohammad Hafeez, Wahab Riaz, and four others tested negative, ready to join England tour.
"All the six players were re-tested on Monday, following their first negative test on June 26," the PCB confirmed.
However, Imran Khan, Kashif Bhatti, and Haider Ali have been tested positive once again and aren't eligible for England tour. The team now has been sent to Worcestershire where they will be isolating for fourteen days.
On the other hand, the England Cricket Board (ECB) had conducted the COVID-19 test of Pakistan 20-men squad that has reached England, Manchester, on 29th July as a result of which, all of the managing staff and players have been tested negative.
Along with the twenty players, 11 officials were also tested including the bowling coach, Waqar Younis, who has joint the squad for the England tour.
Pakistan is to kick off its cricket season after a long time as the Coronavirus pandemic had affected the sports across the globe adversely. The two teams will be featured in three tests and as many T20Is. Two teams will be playing the first test on July 30th.
The players will be isolating themselves for fourteen days before beginning the cricketing activities. According to the sources, a sizeable amount of spectators might be allowed to witness PakvsEng matches. The sources said that the tour might be continued allowing less than 30,000 people as the capacity of the venues is more than 30,000.
Also, read: