Shoaib Akhtar says that Danish Kaneria faced discrimination in the dressing room:
Former Pakistani star bowler Shoaib Akhtar has said that Danish Kaneria, former Pakistani leg-spinner, faced religious discrimination in the Pakistan team.
Shoaib Akhtar said on a TV shown on Pakistan Television (PTV): "I don't want to bring this out in the open but once someone said 'Sir, why is he eating from here', I said I am going to throw you out because this man is getting wickets for your country.
Akhtar also added that he had issues with all the people who spoke about regionalism.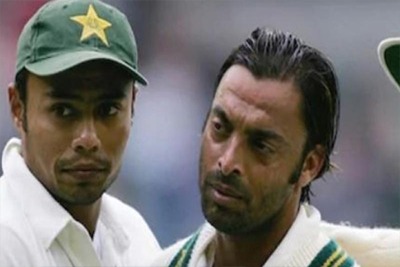 Danish Kaneria about the allegations of religious discrimination:
Danish Kaneria confirmed the allegations of religious discrimination. He confirmed that what Shoaib Akhtar said was the truth. He also added, that he will reveal the names of all the players who did not like to talk to him as he was a Hindu, while talking to Times Now.
Kaneria also said that this issue should not be treated politically. He added that he is proud to be a Pakistani and also proud to be a Hindu. The leg-spinner agreed that some players in the team were against him but cricket and politics are separate matters, and he has no issue with anyone else in Pakistan and the country has treated him well and supported him throughout his cricket career.
The leg-spinner played 61 Test matches and claimed 261 wickets at an average of 34.79. He was banned from cricket in 2012 due to spot-fixing allegations.
Inzamam-ul-Haq about Danish Kaneria's issue:
Pakistan's former chief selector, Inzamam-ul-Haq was Danish Kaneria's captain during most of Kaneria's career. Inzamam-ul-Haq has denied all the allegations and said that he had never felt that any player faced religious discrimination under his captainship.
Inzamam-ul-Haq talked about how Mohammad Yousuf, who was known as Yousuf Youhana before converting from Christianity, was treated. Inzamam said that if there was religious discrimination in the national team then Mohammad Yousuf would have never converted to Islam.