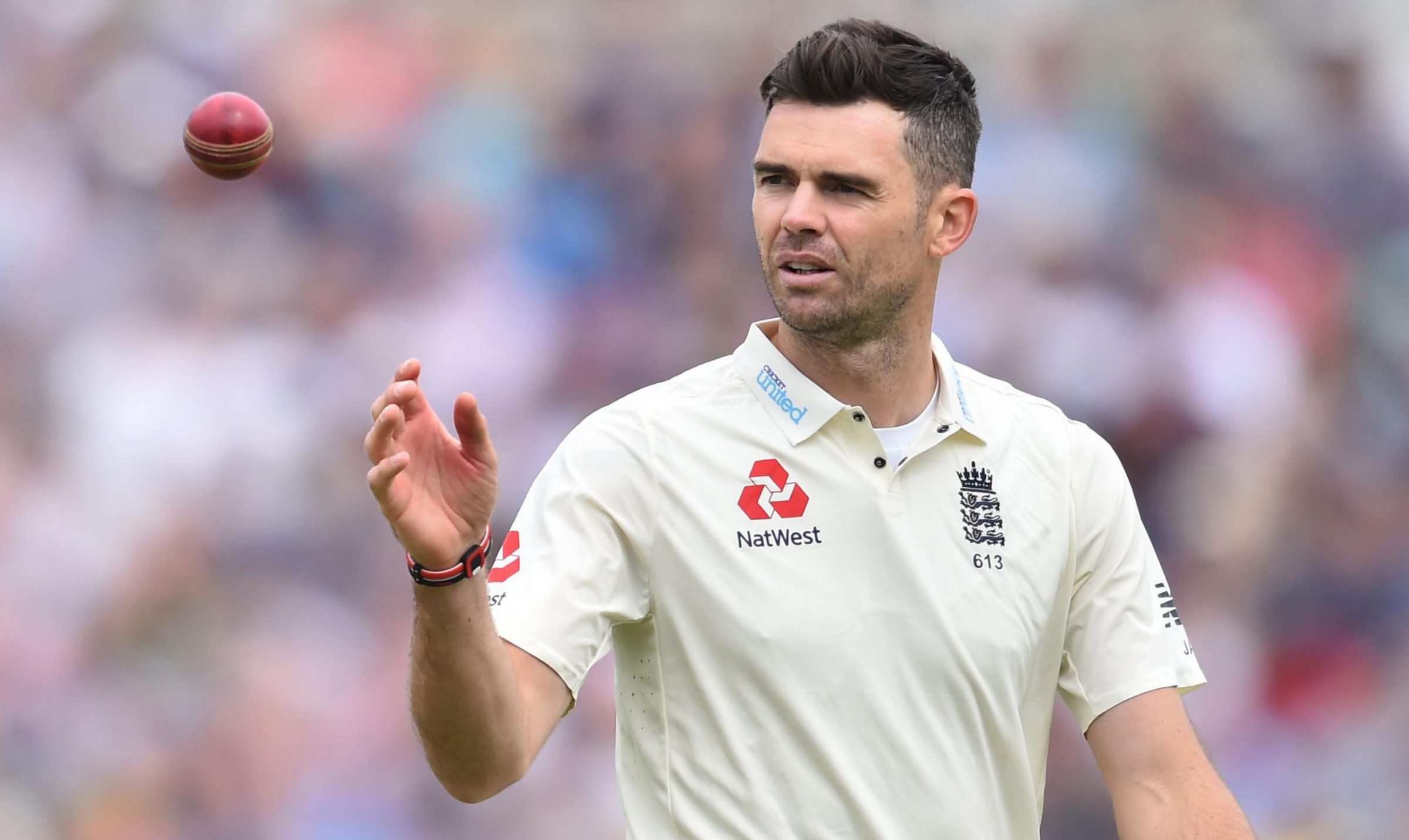 England's James Anderson has denied the rumors of his retirement and says he absolutely wishes to continue his game hungrily at least till Australia's Ashes 2021-2022.
He agrees to the fact that his bowling was not up to the mark in the first test at Old Trafford, Manchester, against Pakistan, however, he grabbed Abid Ali on the slip by Ben Stokes. After picking up a single wicket, the player got frustrated which got indulge in the rest of the performance.
James Anderson diminished retirement's rumors, wants to play at least till Ashes 2021-2022
"No absolutely not," he said. "I am still hungry to play the game. The frustration for me has been after one bad game, the whispers that go around. I don't think that's fair."
"It's been a frustrating week for me personally because I have not bowled very well, I felt out of rhythm," he said. "Probably for the first time in ten years, I got a little bit emotional on the field, started getting frustrated, let that get to me a little bit. When you get frustrated and a little bit angry, you try and bowl quicker and quicker. That doesn't help on the field.
"For me, it's a case of trying to work really hard the next couple of days, try to figure out of there are any technical issues I can sort out. Hope that I get the nod for the next game and I can try and show people I have still got what it takes to play Test cricket.
"To be honest, coming into this game I felt good, but during the game, there was something off – the rhythm wasn't quite there. It felt like I was trying a bit too hard. James Anderson told CricBuzz.
Stuart Broad taking wickets from the James Anderson end!

A good start to day two ????

Live clips: https://t.co/zXlbVLklF4 pic.twitter.com/3zMNuyA7GL

— England Cricket (@englandcricket) August 6, 2020
"I was chatting to Chris Silverwood and Pop Welch about some basics, making sure my action is where I want it to be and finding that timing. Hopefully, I can continue this week, keep my fingers crossed the captain and coach kept faith with me for the next game.
"I think also I didn't feel like I bowled poorly in the West Indies series. I felt good with the way the ball was coming out, and don't think too many changes with one bad game. Everyone has a bad game, I'm sure I will have more bad games. It's trying to keep a positive mental attitude, focus on the next game, but everything else behind. When you play well you can't dwell on that either, you have to put it behind and focus on what's coming up."
James Anderson says selection could be the factor for his dismissal but he himself wants to continue as long he feels like playing.
. "I want to play as long as I possibly can," he said. "If I keep bowling the way I did this week, the opportunity to retire will be taken out of my hands. It will be a selection issue. But, for me, I'm still hungry.
"As I said, it was one bad game and I'm sure I'll have another bad game in my career. I just don't want every time I have a bad game for there to be whispers going around that I'm going to pack in. For me, it's about trying to find a way of dealing with that, dealing with the outside noise. I've done that really well in my career, it's a little bit different now."
Statements: CricBuzz
Also, see: