Pakistan's tour to Ireland and Netherlands next year:
Pakistan's cricket team is set to visit the Netherlands for the first time in 2020. Pakistan will play three ODIs against the Netherlands from July 4 and 9 in Amstelveen. The series of 3 ODIs will be Netherlands' longest against a full member of the International Cricket Council (ICC) aside from the newly promoted countries, which are Ireland and Afghanistan. After their series of 3 ODIs against the Netherlands, Pakistan will then head to Ireland for a series of 2 T20I matches before they visit England to play their three World Test Championship games from July 30 to August 20.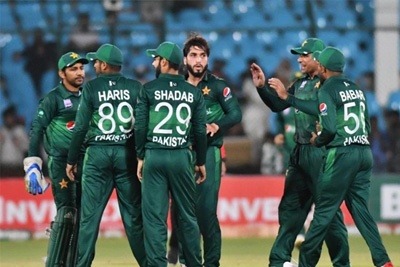 Pakistan's tour to Netherlands:
A Pakistan Cricket Board (PCB) spokesperson said that they had a very strong relationship with Netherlands Cricket Board and Ireland Cricket and it is important that they provide these countries much-required opportunities to compete against full members of International Cricket Council (ICC).
The spokesperson further said that Pakistan had an empty window and there is not a better way to support these teams in their growth by playing with them more frequently. The Pakistan Cricket Board (PCB) has always helped and encouraged Associate Members and the tour to the Netherlands is also a part of it.
Netherlands has never played a bilateral series against Pakistan despite meeting them a few times in ICC events. The two teams have met in the 1996 and 2004 World Cups and also the 2002 Champions Trophy, where Pakistan won all three games against them.
The chairman of Netherlands Cricket Board (KNCB), Betty Timmer said about Pakistan that they are one of the most exciting and followed teams in the world, and they will add further flavor and context to Netherlands domestic season. Betty Timmer further said that this series will contribute in their efforts to put together a strong and formidable side for the ICC ODI League, which will commence next year.
Betty Timmer looked hopeful as she said that it will provide the much-needed exposure and experience to their talented players and will also help in the promotion and development of the game in their part of the world.
Pakistan's tour to Ireland:
Pakistan will play their series of 2 T20Is against Ireland on July 12 and 14. The two teams have played 1 T20I together, with the result being in Pakistan's favor as they won the match by 39 runs and went forward to lifting the 2009 World T20 in England.
The two teams have also a bit of history together as Pakistan have toured Ireland for bilateral series and had also invited them to Pakistan in 2014, but as the tour was close to happening, Ireland had to pull out following a terrorist attack at the Karachi Airport. Pakistan also visited Ireland for their maiden Test match in May 2018, which was won by the visiting team by five wickets.
Ireland Cricket's performance director, Richard Holdsworth said that the two countries have a close affinity, both across men's and women's cricket, and that they are delighted to welcome the top-ranked T20I side to Ireland as they look forward to an action-packed series.
Richard Holdsworth explained that this year they have seen many great performances by their country and some young talents emerge in the T20 squad. Richard added that the way to further improve their players is to pit them against the world's best, and they have that opportunity in playing against Pakistan. He said that the fixtures will be part of a big home season for Ireland, where they will be hosting several Full Member teams of the International Cricket Council (ICC), It is a big year to look forward to in Irish Cricket.