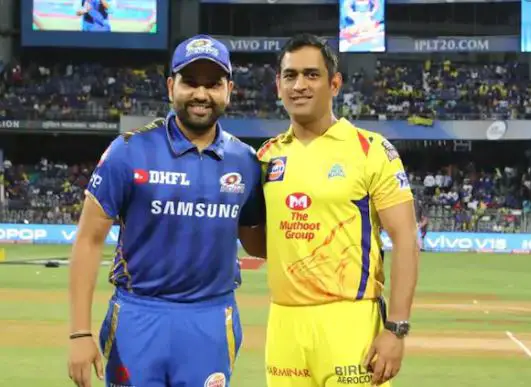 ESPNCricinfo asked three former Indian cricketers, Ajit Agarkar, Sanjay Manjrekar, and Aakash Chopra to choose the best skipper of the Indian Premier League (IPL) from MS Dhoni and Rohit Sharma. These two skippers of the Chennai Super Kings (CSK) and Mumbai Indians (MI) respectively are the two most successful skippers in the history of IPL.
Rohit with 58.09 and Dhoni with 60.34 winning percentages have won 60 out of 105 and 105 out of 175 matches respectively. The Yellow Army's captain is far more experienced as he is leading his side from the inaugural 2008 edition.
While making choices, Chopra said that Dhoni has pulled his team more than others and chose him among the two possible choices. However, Agarkar was confused to choose one, hence, selected both. Manjrekar, choosing Sharma, said that he is a challenger to Dhoni when it comes to winning the IPL.
It is to bed noted that CSK are just one title away from MI to equal the winning titles. MI rest on the top with four titles and are the most successful franchise currently.
IPL 2020: Three former Indian cricketers reveal their best captains
"Dhoni has been able to pull off more than the others have," Chopra was quoted as saying on ESPNcricinfo.
 "Both Rohit and Dhoni have had good teams to lead," Agarkar said.
"Rohit is like a challenger to Dhoni when it comes to the IPL," Manjrekar mentioned.
On the contrary, when both teams faced each other in the first match of the 2020 season, Rohit Sharma's side lost over MS Dhoni's men and the Dad's army, on behalf of their experience, clinched a five-wicket victory.
Also, see: