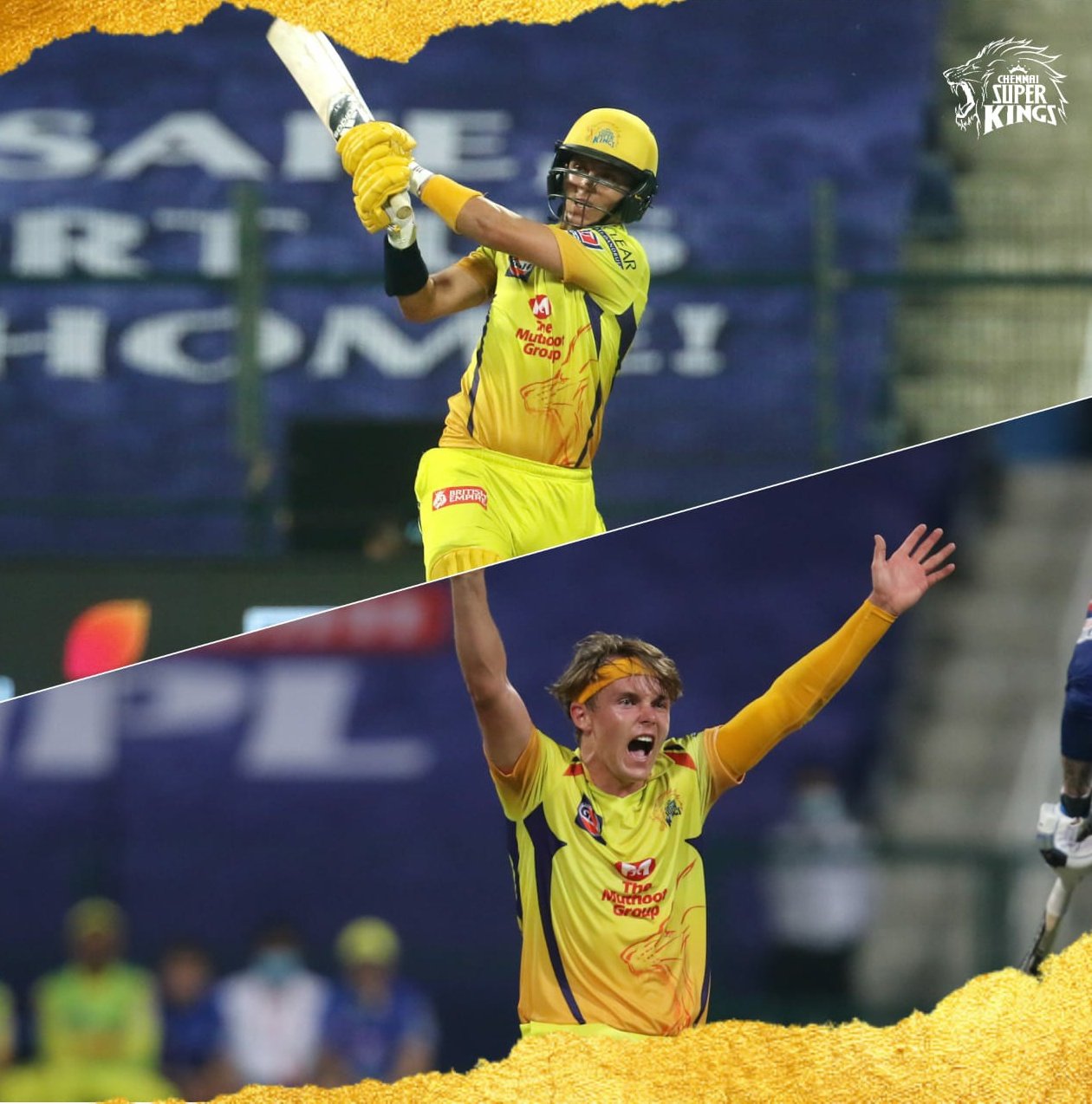 In the first game of the Indian Premier League (IPL) that was played between Chennai Super Kings (CSK) and Mumbai Indians (MI), Sam Curran got a chance to bat ahead of the skipper MS Dhoni for CSK and he is glad to have such a chance.
In a video, he was in conversation with Lungi Ngidi and has opened up saying how shock he was to see his name along with Dhoni. It was surprising for him to see Jadeja giving him a chance. The game was crucially won by the Yellow Army as 18 runs off 6 balls knocked by Curran led the side to a win.
After posting a target of 163, MI lacked a bit as CSK got dominant with their experience. Dhoni's men successfully chased the target despite losing their openers in the two overs.
Sam Curran opens up on getting a chance ahead of MS Dhoni to bat
"It was good. We won the toss, we knew it was going to be a good wicket. Especially to all the bowlers to keep them to 162. Whatever it was, it was great stuff. And obviously Faf du Plessis bats beautifully there and Rayudu as well. It was great." Curran said.
Ngidi also revealed that he heard either Curran will be out or will smash a six. "I heard a comment before you went in – 'it was either gonna be six or out'," revealed Ngidi before asking his teammate to speak about it.
"To be honest, I was very surprised when Jadeja got out for me to go ahead of MS Dhoni. It was a big shock to me but the plan was obviously to go out there, have a go at them if it comes off, it comes off. Luckily it did tonight. A great win. Two catches that Faf took were really good," said Curran.
Also, see: