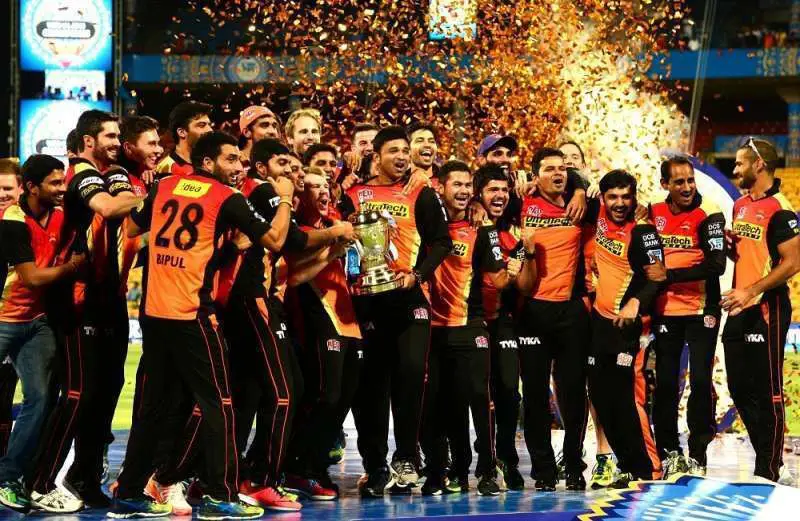 The cash-rich Indian T20 league, the Indian Premier League (IPL 2020) was all set to go ahead by 29th March but the global health crisis did not work in the favor of organizing the league. The officials moved it to another window of April-March but with an extension in the lockdown in India has postponed IPL until further notice and is quarterly dependent upon the schedule of the T20 World Cup 2020.
IPL 2020, which has been brought to a standstill, could cause more than the loss of USD 500 million. Sri Lanka Cricket Board has sent a proposal to the Board of Control of Cricket in India (BCCI) to host IPL 2020 at the island country.
Being a neighboring country, SLC had shown a humble behave in the pandemic condition towards India and has asked them if they want to hold IPL in another country to save themselves from a massive loss.
"If IPL is called off, Indian Cricket board and IPL stakeholders will have to bear a loss of more than USD 500 Million. So, it will be beneficial for them to conduct the league in another country as they did in 2009 in South Africa," said Silva.
"If we get the go-ahead from them to this proposal, we are ready to provide all the facilities necessary under the supervision of Sri Lankan health authorities," he added.
Also, United Arab Emirates (UAE) had proposed India to host their cash-rich T20 league, IPL at their venues earlier, and they confirmed hosting IPL at their venues as they have confirmed making an offer to BCCI.
An official of BCCI revealed that either of the two venues can be taken under consideration for holding IPL. However, it is yet to be decided which country will be having the hosting rights.
IPL 2020 likely to happen at either Sri Lanka or UAE: BCCI official
"We are yet to decide on the venue but in all probability, it is going outside this year. The condition in India doesn't look suited to have so many teams come in at one or two venues and then create an atmosphere that will be safe for the players as well as the general public even though the games may be played behind closed doors.
"The race is between UAE and Sri Lanka and we will need to decide on where we host the league depending on the situation there with regards to the coronavirus pandemic. Logistics also need to be looked into, so we will decide soon," the official said as quoted by Cricket Next.
"See, it is a case of the decision-makers being divided 3-2 if that is how you wish to understand the current scenario. There are a couple of voices who feel that having the tournament should be the priority and if that means taking it out of the country, so be it," an official had revealed.
Also, see: