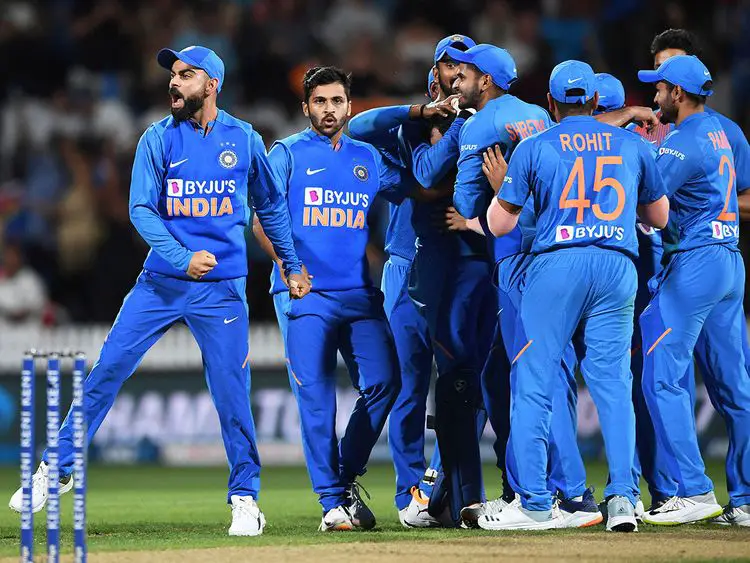 India Cricket Team is one of the finest teams consisting of all varieties of players since initiations. They give their hundred percent on the ground however, they also face failure sometimes. Especially in the ICC mega-events, the Men in Blue have faced failure several times. Rohit Sharma, an international Indian player and the top in the list of consistent, suggests that India shall play like Mumbai Indians play in the Indian Premier League (IPL). 
Mumbai Indians have been the most successful franchise of IPL. They have sustained four titles since 2008. The last edition of the cash-rich league was also won by Rohit Sharma's side.
Rohit Sharma had a chat with Smriti Mandhana and Jemimah Rodrigues where he discussed the failure of Team India in the last stages, however, they stay well throughout the tournaments. In 2017 Champions Trophy, were unbeaten throughout the tournament but Sarfaraz's side got dominant over them and trashed the side. Similarly in ICC 2019 Wold Cup semifinals against New Zealand, India although were good in the overall tournament but lost later.
"We lost ICC Champions Trophy 2017 final after being unbeaten till the final. In last year's World Cup as well, we were mostly unbeaten, we lost to England and then against New Zealand in the semi-final," said Rohit in the video shared by Baseline Ventures on YouTube.
"Team India should play ICC events like Mumbai Indians plays IPL – lose a few at the start and continue winning all the games till the end of the tournament," Rohit further opined.
Rohit Sharma was all set to captain Mumbai Indians in 2020 but the global health crisis, but Coronavirus has halted every sports activity. Cricket is one of the major sports that has been postponed until further notice.
 Also, see: