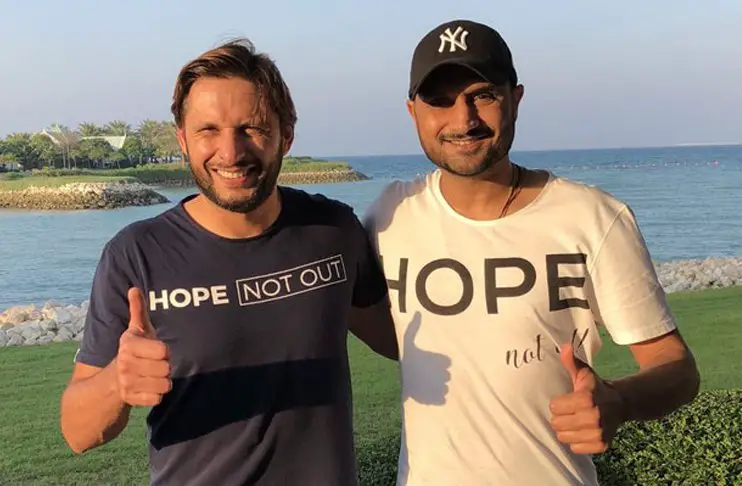 Recently, during a social media video, the former Pakistani all-rounder, Shahid Khan Afridi, was spotted heavily criticizing the racist Prime Minister of India, Narendra Modi, over his visit to Pakistan occupied Kashmir.
Harbhajan Singh, the former Indian cricketer, has bashed Afridi over his controversial statements on India saying that he doesn't have any relation with Afridi onwards.
The 39-year-old couldn't bear what Afridi said about his beloved nation. Recently, Harbhajan has donated for Shahid Afridi Foundation on the appeal of Afridi to serve humanity, Harbhajan, after listening to Afridi's comment, has lashed out at him and taunted him saying that from now onwards, we don't have any relation with Afridi. He maintained that donation was for the sake of their country and humanity and Afridi shall be concerned about his country only.
Harbhajan bashes Shahid Afridi over his controversial statements against India
"This is very upsetting what Shahid Afridi has come up with, talking ill about our country and our Prime Minister. This is just not acceptable. To be honest, he (Afridi) asked us to make an appeal for his charity. In good faith, we did it for humanity and for the people suffering due to the Coronavirus," Harbhajan was quoted as saying in India Today.
"This man (Afridi) is talking ill about our country. All I have to say is we have nothing to do with Shahid Afridi. He has no right to speak ill against our country and he should stay in his country and limits," the Turbanator stated.
"One person asks me to make an appeal for the sake of humanity, and I did my bit. That was it. I have no relation or tie-up with any Shahid Afridi from here on," Harbhajan Singh added over Shahid Afridi's comment on India's prime minister
Also, read: