Darren Gough named England's bowling coach for New Zealand tour:
Darren Gough, the former English fast bowler has vast experience as a player and is also a close friend and team-mate of England's new head coach, Chris Silverwood.
Gough has been appointed to a short-term role as a bowling coach for England's upcoming tour of New Zealand. Chris Silverwood had left the role of bowling coach when he got promoted to being the head coach of England. Silverwood's appointment as the head coach came right after Trevor Bayliss stepped down from the role at the end of the 2019 season.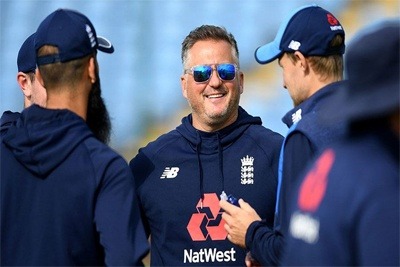 Gough will join the tour this weekend where he will be working with England's Test squad ahead of the two-match series against New Zealand, which is scheduled to start from November 21.
England's head coach, Chris Silverwood said that he is delighted to have Darren on board with him. He added that he had known Darren for a long time and his knowledge and experience at the international level will surely lead England's bowling unit forward for the upcoming two-match Test Series.
Darren Gough about his appointment as England's short-term bowling coach:
Darren Gough said that it was a tremendous honor to be asked by England's Head coach and Ashley Giles to be involved in this environment. He added that he looks forward to working with all the bowlers and helping them improve.
Gough said he is very excited, and he will gain a lot from the experience and to work at this level will do benefit him as a coach for the long-term. He revealed that Ashley Giles and Chris Silverwood approached him over the last month regarding the issue. Gough said that Chris trusts him and wants him by his side, which is very important when you start a new job.
Gough said that he had seen coaches in the past come in and feel they have to make changes straight away. He added that the best thing to start with is to watch, as these players already know their game inside out. Darren Gough said that if the players come and ask a question, you have to give an honest answer.
Darren Gough revealed that he does not think he is doing it full-time. He added that he is still working with the media and will be commentating on the side for the upcoming Boxing Day.
Darren is not likely to be a full-time candidate for the role of the bowling coach for England, because that would mean abandoning his successful media career.
Gough has played 58 test matches and claimed 229 wickets. He has also taken part in 159 ODI matches and got 235 ODI wickets, second only to James Anderson for England. He has also played 2 T20Is and is overall an outstanding bowler. He played his last test in 2003 against South Africa, where South Africa won by an innings and 92 runs. His last ODI was against Pakistan in 2006 in a rain-affected match which was won by Pakistan by 7 wickets.